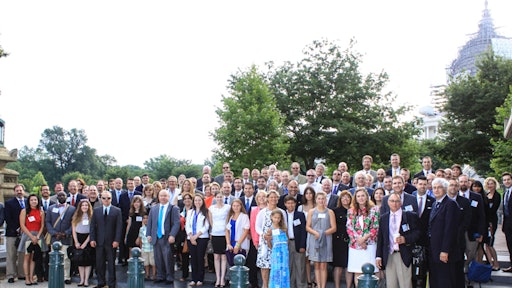 National Association of Landscape Professionals
On Tuesday, July 21, the National Association of Landscape Professionals held its annual Legislative Day on the Hill in Washington, D.C.  More than 100 people participated in visits to their legislators and their staff members. Important topics of discussion included issues that are impacting member's businesses including  H-2B, the Waters of the United States rule, the STARS act and more. The day after the legislative day on the hill the STARS Act, which addresses the need to define "seasonal worker" under the Affordable Care Act, we introduced into the Senate with bi-partisan support.
Partners included the National Hispanic Landscape Alliance and the Accredited Snow Contractors Association. Legislative Day and Renewal & Remembrance are sponsored at the platinum level to Caterpillar, Inc. and New Holland Construction.