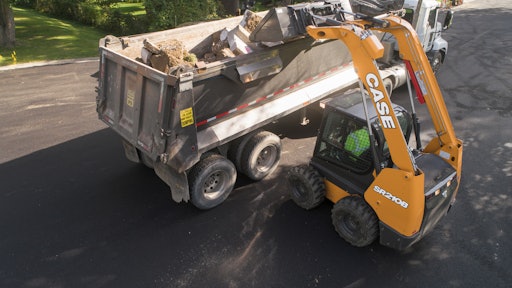 Case Construction Equipment
It's almost time to transition from winter into spring. In many parts of the country, this is the perfect time to prepare your equipment fleet for the busy season ahead. Carefully making plans and adjusting the fleet to future work demands now can save precious time later, which allows you to capitalize on opportunities as they arise.
Preparing your equipment fleet goes beyond merely making sure the machines are in proper operating condition. This is an ideal time to add attachments or technologies, such as grade control or telematics systems, to your fleet. It is also a good time to review machine utilization and make critical decisions on machine acquisition strategies for the upcoming season.
Start with a Walkaround
First you need to assess the condition of the machines already in your fleet.
Perform a visual inspection of the machine prior to starting the engine. "If you have a machine that has been sitting idle over winter, before you fire up that machine and move it, look around for any obvious signs of leaks, corrosion, things of that nature," says Ted Polzer, director of product and customer support, CASE Construction Equipment. Carefully check for any worn components. "Are there hoses that may have been rubbed that you didn't catch in the busy season last year and you just put the machine in storage?
Once you have done your walkaround, start the machine. "As you are letting that machine warm up, make sure all of the features that you have on your machine are operating properly," advises Polzer. "Then check for any other leaks. A lot of the machines that are out there today actually have a UV reactive dye in the oil. A UV light can be a really handy tool. It will show where leak points are in a much easier way."
Tires and tracks tend to take a lot of abuse and should be carefully inspected. "Check for wear and make sure the dealer is going to have replacement parts when you need them," says Polzer.
It is also good to share the serial numbers of your machines with the dealer to make sure there are no outstanding improvement programs or updates that need to be made to the units. "That will help make sure you have a successful season once it ramps up," says Polzer.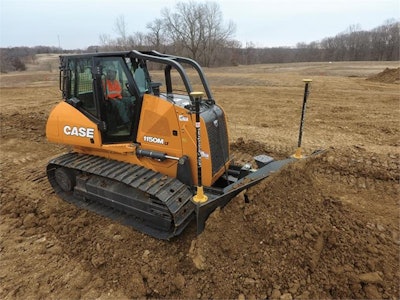 Analyze the data
Today's telematics systems generate a lot of data. As you prepare for the upcoming season, this data can be put to good use.
Garret Campbell, product sales training manager, CASE Construction Equipment, emphasizes that this is also a time to really analyze the data. "Telematics lets us look at things such as fuel usage, idle times, as well as many other things. In a time where we are uncertain about what our fuel prices are going to be, we want to be sure that we are using that fuel the most efficient way possible. Now is the time to take that telematics data that you have from last season and look at what your business is doing.
"First off, look at the utilization of the machine," advises Campbell. If there is a machine that sits for long periods of time not working, this may be the opportunity to sell it so you are not carrying the overhead cost. "When you need that machine for two to three weeks, work with your dealer to rent that machine." This will get the machine off the balance sheet and save on maintenance costs.
The next thing to look for is excessive idling. "How long are these machines sitting idling and what can I do to change that? Is it training operators? A lot of our machines have a program that you can turn on where if a machine is sitting idle for a set amount of time, it is going to shut that machine off," says Campbell. This prevents excessive idle. "We don't want to burn fuel for no reason."
Not only does excessive idling increase fuel costs, it also decreases machine value. "It is adding engine hours that are not needed," explains Campbell. "When you go to trade that machine in, it's going to depreciate the amount you are going to receive. Shut that engine off when it is not needed and keep those idle hours down."
Make sure you are training the operators to be more efficient. "Don't leave the machine and let it run for 20 minutes while you are doing something outside of it," notes Campbell. "Train them and make sure they are using fuel in your machines most efficiently.
"Finally, this is an opportunity to look at the efficiency of your overall operation," notes Campbell. "Are there things that we can do to reduce the idle time or to make operators more efficient?" These are things that can be discovered by looking at the data and translating it into real-time action.
Most machines come with telematics. If you are not currently using the system, this is the time you might want to consider getting on board. The data will give you enhanced visibility into what your business is doing.
Complete Preventative Maintenance Work
"As you move into a new season, now is the time to do preventative maintenance work," says Brent Battaglia, aftermarket solutions – construction equipment commercial leader, CASE Construction Equipment. "For many of you, the equipment is idle or less busy now, so let's get it ready for the upcoming season. It is also a great time to look at your fluids and filters.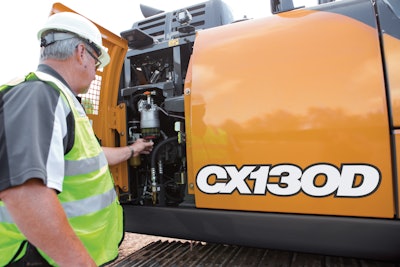 "Fluid testing is something that is often overlooked in our industry," says Battaglia. "Fluid testing helps ensure the integrity of fluid quality and various related systems including filters and pumps. You can work with your dealer to have your fluid tested at any point."
You also need to adjust practices to reflect changes in the fluids. "Adjusting engine oils based on the region used to be something that was done fairly frequently," recalls Battaglia. "However, now due to advances in technology that is no longer necessary. Our Number 1 engine oil 10w-40 semi-synthetic works in temperatures ranging from -13F below to 122, and in even colder temperatures with an engine oil pan heater."
Another good tip is to check hydraulic and transmission systems fluids. "Many people think that all hydraulic oil is the same," says Battaglia. "But we've made some great advances with our new Hy-Tran Premium. Hy-Tran Premium is designed to keep transmissions, axles and hydraulic systems free of deposits while inhibiting corrosion, noise sludge and foaming." It has been proven to prevent rust, sticky hydraulic valves, flow restriction and gear wear.
The next tip is to check your cooling system. "Our Tier 4 machine use Organic Additive Technology (OAT) coolant," says Battaglia. "If your machine uses OAT coolant, it must only be topped off with OAT coolant. Mixing OAT coolant with non-OAT coolant will lead to gelling."
Also check and test your batteries, especially if your machine has been sitting idle throughout the winter.
Consider Machine Control and Attachment Options
Attachments and machine control options can increase the productivity of the fleet.
"Now is the best time for you to put machine control systems on your machine if that's the direction that you are going to go," says Campbell. "There are two times that it is most efficient to put them on. The first is if you get it factory fit right from your dealer right when you purchase that machine. The next is during your downtime." During this time, the dealers can install the systems and ensure proper settings and calibrations. Don't wait until work picks up to make this decision. "You don't want to do this when you should be putting that bucket in the dirt and making money.
When you do install a new system, operator training will be required. "Once you get the system put on your machine, you want to make sure that your operators understand it and figure out that system before it's backing up the job and you are trying to do it in real time," notes Campbell. "Give them the time to understand the system. That way, once you are able to go forward with your jobs this summer, they are used to it and they are the most efficient."
This is also a time to consider attachments that could make the job run more efficiently. "Whether you are installing thumbs or hammers on excavators, 4-in-1 buckets on wheel loaders, there are different attachments out there that are really going to optimize your operation," says Campbell. By adding the attachments now, it is in your fleet and you know how it operates and you are ready to go. You are not waiting for it to show up during the busy season. Make sure hydraulic kits and necessary attachments are installed and ready to go so you are not doing it when you should be moving dirt and making money.
Also think about consumable parts you should have on site. The records you kept in the previous year can help determine what you need for the next season. There are some common parts, air filters are one example. "We can talk about fuel filters as well," says Battaglia. "Fuel filters are extremely important because a plugged fuel filter will cause immediate downtime. You can change how often you have to replace fuel filters depending upon the quality of the fuel that you put in the machine."
Due to the importance of the fuel, make sure to check the bulk tanks. "Make sure there is clean, good fuel in them and there is not a lot of sediment in the tanks," says Battaglia. "A fuel filter on a bulk tank can save you a lot of changing fuel filters on your machines as well."
Start thinking about your attachments and your edges and your teeth. "If you have an attachment that has wearable items like carbide teeth, knives and a brush cutter or blades on a rotary cutter, find out what it is going to take to have those on site as you are going to need them. It may be a good time to change some of them now." Check for any advancements in these consumables that may increase performance or decrease maintenance time.
Check and clean the cab. "Make sure the seatbelt is not worn frayed and it is functioning correctly," says Campbell. "Make sure the lights are working. Make sure that the heating and the air conditioning is working properly. An operator who is comfortable is going to be sitting in that cab much longer. It's going to make them more efficient."
A properly maintained machine is a safe machine. "It's important to make sure that your safety items are addressed," says Polzer. "If you have beacons, whether it is a regular rotary or four-corner strobes, make sure that they are fully functioning. Make sure that the backup alarms or the travel alarms are functioning." You also should determine if these alarms are adequate for jobsite requirements.
Equipment preparation should be part of your overall business plan. "Look at what you have lined up," advises Campbell. "You have been lining jobs up all winter, getting them ready to go. But what about planning your machine usage? Make sure you are building the cost of running your machines into the plan of what you are going to charge your customers to make sure you are optimizing your returns."
Case CE offers a webcast to help you prepare your equipment fleet for the upcoming season.