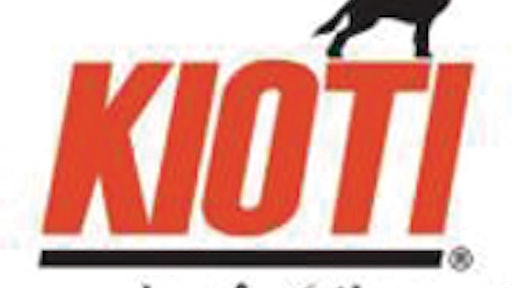 Kioti Tractor recognizes Joe Signs' Power Equipment in Owego, NY, and Homestead Lawn & Tractor Co. in Cleveland, TN, as standout dealers. The two dealerships have shown strength in customer service and tractor knowledge after successfully adding the Kioti Tractor line.
Joe Signs Power Equipment
Since 1947, Joe Signs' Power Equipment has been in the tractor business and although the company has grown and progressed over the last 65 plus years, tractors remain at the forefront. Joe Signs' Power Equipment is a family-owned business and has been run by the Signs family for four generations beginning with Joe Signs, who built the company from the ground up after seeing a greater need for tractors in the Owego area. Today, the company is owned and operated by Joe Signs Sr. and Joe Signs Jr., the grandson and great-grandson of the original Joe Signs and the third and fourth generations of the Signs family.
In 2004, the Signs' family wanted to expand their business by adding another line of tractors. After researching a wide range of tractor brands and speaking with several dealers, Joe Signs' Power Equipment chose to take on the full line of Kioti Tractors and UTVs. According to Joe Signs Jr., hobby farmers and homeowners have become frequent customers, finding the compact size and easy maneuverability of Kioti Tractors good for yard work and farm tasks. The CK30 has stood out as the most popular model at the dealership and is often sold with a backhoe or loader attachment, making it a productive machine across numerous applications. 
When asked what has made their business so successful, Joes Signs Sr. and Joe Signs Jr. unequivocally attribute their success to a steadfast commitment to customer service.
For more information on Joe Signs' Power Equipment, visit joesignsequipment.com.
Homestead Lawn & Tractor Co.
With 21 years in business and over 200 years of combined experience in the sale of outdoor power equipment, Homestead Lawn & Tractor Co. excels as a dealership. Owner Neil Groothuis, along with his team of six service technicians and 18 employees, has a wide range of expertise in the sales, parts and service of equipment including compact and utility tractors, residential and commercial mowers, utility vehicles, skid-steer loaders and compact excavators.
Groothuis recently decided to add a second tractor line to the dealership's offering to provide various brands to his customer base. Groothuis, along with the dealership's parts manager and service manager held a six-month-long evaluation to assess every available tractor line. In 2012, Homestead Tractor officially became an Authorized Kioti Tractor Dealership. In just one year, sales of Kioti tractors have taken off. Kioti customers include nursery and landscape contractors, municipalities and land owners, all of whom, appreciate the design and features Kioti tractors have to offer. The best selling size class of tractors at the dealership so far, are those in the 30-50 hp range.
Groothuis attributes the company's success to their strong commitment to customer service which would not be possible without his team of employees. "From our experience, when customers are looking for an equipment dealership they often select one based on a combination of quality of service, staff expertise and the selection of equipment that is offered. At Homestead Tractor we have a wide range of high quality equipment and a friendly, experienced staff. We spend time with each customer to ensure we understand their needs so we can make the most appropriate equipment recommendations."
For more information on Homestead Lawn & Tractor, visit www.homesteadsuperstore.com.