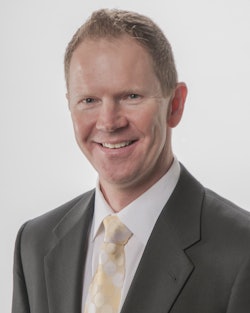 For nearly 20 years Mr. Davis has owned his own home healthcare corporation that he started after experiencing his family's in-home caregiving ordeals.  Having Alzheimer's and dementia, his Grandmother needed help in the home for many years.  Unfortunately she received sub-standard, sometimes negligent care because of the never-ending poor quality employee issues.  
With the past employee problems as motivation Mr. Davis developed his proprietary 57 Point Employee Hiring System to help find and hire top-talent.  This system has allowed him to reduce his company's employee annual turnover to as low as 18-19%, in an industry where 50-100% turnover is common.   
Mr. Davis's company has hired thousands of employees and put over 10,000 applicants through his 57 Point Employee Hiring System.  His 57 Point System is now the only hiring System recognized by Lloyd's of London for the quality hires it has produced and low work comp record.  Mr. Davis has grown his business into a multi-location, multi-million dollar home health care business. 
As a noted expert on employee recruitment, hiring and retention he speaks nationally at conferences and associations, is the author of multiple books, is a consultant and coach and has been featured on various media outlets including NRP.
Through Davis and Delany Mr. Davis brings nearly 2 decades of knowledge and experience to help companies transform their recruitment, hiring and retention processes.