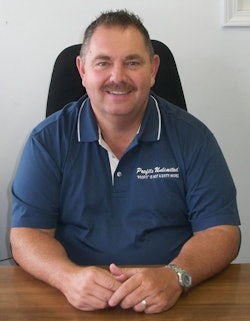 I started my lawn & landscape business like many of you while I was in high school in 1979. I continued mowing grass through college and grew my company as the years went by. I graduated from college in 1983 with a Business Management Degree and a Marketing Minor. After graduation, I had a "real job " as Assistant Director of Financial Aid for a proprietary college in Louisville, Kentucky for four years while building my lawn & landscape business. In 1987, I resigned that position and began working full-time in my lawn & landscape business.
Profits Unlimited began in 1990 to assist lawn & landscape contractors across the United States & Canada with the same trials and tribulations that limited my success and profitability. I finally decided that working daylight to dark and not seeing the rewards and PROFITS of all the time and effort invested things must be changed. It is better to learn from my mistakes than to experience your own. My principles and techniques apply to a one-truck operation as well as a multi-crew company. Most importantly, I am a "Lawn Guy" just like you! I still do what you do on a daily basis.
Visit profitsareus.com for more information.