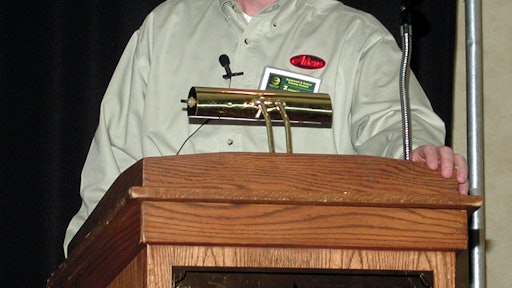 The Outdoor Power Equipment Institute (OPEI) has announced its 2012-2013 Officers and Board of Directors:
OPEI chairman Daniel Ariens, president, Ariens Company
OPEI vice chairman Todd Teske, chairman, president and CEO, Briggs & Stratton Corp.
OPEI secretary/treasurer Paul Mullet, president, Excel Industries.
"Our new officers will lead the organization in an important year for our industry," said Kris Kiser, president and CEO of OPEI. "A variety of legislative, regulatory and market issues will be addressed by the new OPEI Board of Directors, who bring strategic thinking and expertise to the direction we will take."
"The vantage point that OPEI represents is more relevant than at any other time in the organization's 60-year history," Ariens added. "Our members are in a unique position to provide firsthand knowledge of how legislative actions might affect the employees in this industry and the consumers who rely on power equipment products every day."
Continuing their service on the OPEI Board are:
Immediate past chairman, Jean Hlay, president and chief operating officer, MTD Products Inc.
Steven Bly, executive vice president, Echo Inc.
Ed Cohen, vice president, government and industry relations, Honda North America
Michael Hoffman, chairman and CEO, The Toro Company
Michael Jones, president of the Americas, Husqvarna
Fred Whyte, president, Stihl Incorporated.
New to the board this year are:
Marc Dufour, president, Club Car
Peter Hampton, president, Active Exhaust Corporation
Lee Sowell, President - Outdoor Products, Techtronic Industries, N.A., Inc.
The Outdoor Power Equipment Institute (OPEI) is an international trade association representing more than 84 small engine, utility vehicle and outdoor power equipment manufacturers and suppliers worldwide. OPEI is a recognized Standards Development Organization for the American National Standards Institute (ANSI) and active internationally through the International Standards Organization (ISO) in the development of safety and performance standards.