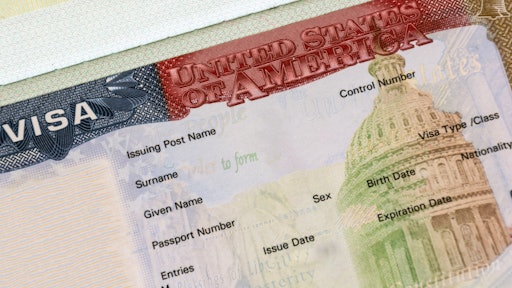 Inna Dodor/iStock/Getty Images Plus/Getty Images
Early in the morning on February 14, Senate and House leadership released the final legislative text of the fiscal year 2019 spending package. The final text includes a provision that provides the Department of Homeland Security (DHS) the discretionary authority to release an additional 69,320 H-2B visas "upon the determination that the needs of American businesses cannot be satisfied." The 69,320 plus 66,000 would set a potential 135,320 cap for fiscal year 2019, which if this occurs, would be a significant win for the landscape industry.
Unfortunately, this discretionary language was included in the same spending measure last year, and DHS Secretary Nielsen only released an additional 15,000 visas and waited until May 25, which was too far into the season to maximize their impact. The National Association of Landscape Professionals (NALP) sent a letter to the heads of the Department of Labor (DOL) and DHS after President Trump signed the funding legislation. In addition, the NALP plans to schedule meetings with officials from each the DHS and DOL, and is currently leveraging its champions on Capitol Hill to weigh in with the departments, along with the White House, urging for an immediate release of up to 135,320 visas.
Leadership recently announced that a "deal in principle" had been reached on the most controversial issues, primarily border wall funding. Between February 18 and the release of the bill, text leadership and appropriators huddled in negotiations as the NALP and its H-2B coalition allies continued to push every available avenue to include a returning worker exemption, or change the DHS language from a discretionary may to mandatory shall. During the negotiations, there were times the NALP had been told that even the discretionary language had been excluded due to a desire to avoid all "immigration riders."
Due to the political climate, many important and bipartisan issues were completely excluded from the bill in order to keep the government open. Maintaining the discretionary language gives the green industry the opportunity to continue to make the case with the administration on why it should immediately release additional visas.