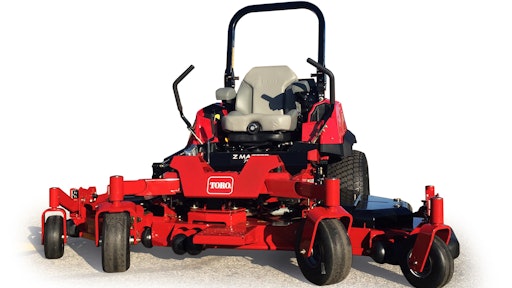 Royal Reesink, the parent company of Reesink Turfcare, recently formed a partnership with Vincent Achten to create TurfTroniq, a company that will develop and deliver technology to automate the steering of Toro mowers to the UK and Ireland.
The collaboration with Achten, who has more than a decade of experience in robotizing mowers, is in response to customer interest for automated steering for Toro.
TurfTroniq developed two types of systems and both were supplied to customers in Europe. Ongoing trials continue. The Assisted Mowing System (AMS) is an advanced mowing aid and the Robotic Mowing System (RMS) is a fully automatic system that enables the machine to mow independently.
David Cole, managing director of Reesink Turfcare UK, said, "We've watched with interest the progress of this technology so far and it's ever-evolving. TurfTroniq has developed a real understanding for where GPS control technology is, how it works and what needs to happen to deliver a reliable, safe and quality product to our customers."
To read the full original article, please click here.