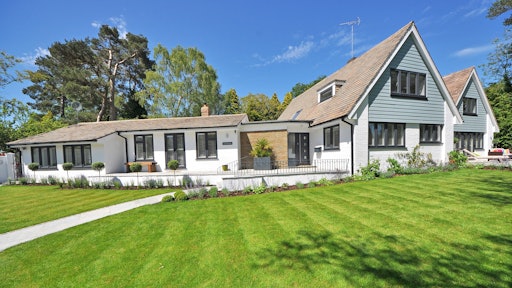 As we begin a new decade, it's time to reflect on the past year and look ahead to the future. For landscaping pros, this means analyzing industry trends in order to operate their businesses more efficiently and effectively.
Green Industry Pros spoke with a panel of experts that serve the landscaping industry in a wide variety of ways to get insight on the upcoming industry trends, innovations, concerns and expectations for 2020 and beyond.
Kris Kiser president and CEO of Outdoor Power Equipment Institute (OPEI); Kendall Hines, creator and founder of Lawnbot; Kevin Kehoe, founder and managing partner of Aspire Software; Mark Bradley, LMN CEO; and Lisa Fiore, LandscapeHub CEO shared their thoughts on all of the above and more.
Expectations for 2020 and Beyond
The industry leaders and recent statistics suggest the future looks bright for landscaping pros.
"I've been in this business for more than 30 years, and the landscaping industry is better than it's ever been," Kehoe said. "There is an influx of new, younger owners and I think that forces some of us who are older to really adopt technology quicker because they naturally apply that to their businesses."
With the influx, he believes the industry is headed in the right direction.
Recent surveys and studies indicate that he may be right with projections of continued growth in the landscaping industry.
Since at least 2014, landscaping revenues have risen each fiscal year. Statistica reports that revenues in 2019 totaled $99 billion, and that the average landscaping spend per household equaled $503 per year. Landscape maintenance placed as the fastest-growing service of landscaping contractors.
According to IBISWorld, the landscaping industry grew by 4.4% annually from 2014 to 2019. The same study shows that there are 506,470 landscaping businesses in the U.S. and cites industry employment at 1,092,197.
On the future outlook, Bradley praised the industry-related associations such as the National Association of Landscape Professionals.
"I think the industry associations have done a really good job over the past 15 to 20 years in providing more educational opportunities for business owners," he said. "We're seeing a lot of big corporations stepping up and supporting industry awareness and getting involved in programs like women in landscape and workforce development campaigns. I think there's a lot of great momentum in the industry."
With those educational opportunities and support, Bradley sees a shift toward operating more professional companies.
"I think the average landscape company is far more professional today than they were 25 years ago," he said.
Kiser cites the importance of adaptability as the industry evolves.
"The outlook is strong for those who understand the business model," he said. "Good landscape professionals are prospering. The business is strong, and those who can adapt to challenges will be successful."
Similar to 2019, the OPEI president said it continues to be an evolving time.
Regulations are coming down on emissions and noise for various pieces of equipment in some areas. Specifically, the California Air Resources Board's proposal to update the state's emission standards for small off-road engines is expected to be reviewed in 2020. Kiser noted that as a result, those landscapers will have to adapt.
Fiore believes the industry is quickly becoming digitized and expects the adoption of more business intelligence tools and client relations management software to become more common.
"For the first time ever there will be enough aggregated data available for the industry stakeholders to leverage to help make business decisions," Fiore said. "I think integration is the name of the game for 2020."
Emerging Technology
When asked about factors that are driving the landscaping industry forward, the industry leaders that Green Industry Pros spoke to most-frequently answered the same way: technology. From robotic mowers to software aimed at changing how quotes are provided, emerging technology is transforming the… well… landscape.
"The trend towards technology adoption in landscaping [continues]," Kehoe said. "When hiring, finding talent at all levels, whether it's the crew labor or mid-management, technology is a solution that is helping the industry grow and maintain itself."
Continuing, he notes, "People have to be more efficient at what they do and technology helps people do just that. One of the biggest trends is the greater investment in technology of all sorts."
He touts applications, business software, technologically advanced mowers and other innovations as tools that help to make landscaping contractors more efficient.
Fiore is excited about the explosion of technology in the landscape industry.
Her company, LandscapeHub, is a business-to-business marketplace and platform that provides a digital sales channel for suppliers on their network. The marketplace runs on sophisticated, streamlined software.
LandscapeHub's suppliers consist of growers, manufacturers, resellers, garden centers and the like.
"I think now more than ever, there are awesome landscape ERP (enterprise resource planning) systems available," Fiore said. "There are a lot of software programs available that help landscapers run their business. Whether it's Aspire, LMN or other software companies, there are more and more software programs available to the contractor and they're easy to use and reasonably priced."
Fiore added that the availability, ease-of-use and cost-effective nature of today's software products are "driving contractors to understand how they can leverage those programs to better run their businesses, complete more profitable jobs and scale their crews."
Meanwhile, Bradley, who operates Landscape Management Network or LMN, a provider of business management software, highlights the increased usage of GPS by landscape contractors.
He credits GPS technology for enabling contractors to monitor equipment, decrease liability and improve processes.
"I think GPS has been used in many places in the business for a few years to track where crews are, what time things are done, etc. GPS is also used to prevent liability in the industry or accurately track job costs," Bradley said. "I think it is having a really big impact on the way contractors do business because they've got the data to really understand where the inefficiencies are in their business. When GPS is used properly, it can have a huge impact on the bottom line."
In addition to software, Kiser says the landscaping industry has seen a rise in the usage of robotics and battery-electric technology.
"There are very significant trends in robotics, remote control, software applications and connected product and battery-electric in the marketplace," he said.
He says the industry has seen a significant shift toward the lithium ion batteries both on the consumer and commercial side, as more products from handheld and up to zero-turn mowers are debuting with lithium ion power options.
"We're seeing a lot of robotic mowers and connected products that enable you to have an app on your phone and find your equipment, ensure it is operating and check its parameters," Kiser said.
He pointed out that there was certainly a plethora of robotic mowers on display at the 2019 GIE+EXPO.
"In the past, the green industry has been slower to adopt tech," Hines said. "I think the biggest thing I've been seeing over the past 12 months within this industry are technologies such as robotic lawn mowers entering the green industry."
He goes on to explain that, with the current labor shortage in the industry, being able to use robotic mowers could prove valuable for business owners.
"I think the technology cycle and loop is finally catching up to the green industry and it's a very exciting time," Hines said.
He also points to the home automation that is currently available for consumers.
"We've kind of seen an explosion of this from a service perspective of clients having cameras at their house," he said.
From an industry perspective it has reached a point where the contractors need to almost prove to the homeowners that they were there and did the work.
Hines pointed out that some manufacturers have GPS tracking equipment that allows landscapers to send a GPS map path of the equipment that was used on the specific property. Similarly, for larger contractors there is software available to continually track and monitor progress throughout the season as photos are taken during each visit.
"That's kind of a new thing that we didn't have in years past but it is certainly here today," he said, adding the consumers are really hands-on now.
"If I'm paying a company $500 a year and maybe I work a lot or travel, I want to know that we're headed in the right direction, that my lawn is being serviced and the condition is improving and the pH has improved," Hines said. "In years past, the older generations would be more hands-off maybe because the technology wasn't as prevalent as it is today. In the world we live in, you can have minute-by-minute updates of pretty much everything in your environment."
Kehoe echoes the sentiment that technology is aimed at improving both efficiency and how landscapers serve customers. He explains, "We've got GPS tracking, shop tracking, management, everything to control your costs. Field mobile crews with iPhones and tablets can also record what they're doing every day. Stop-start on the jobs, materials being used, taking photos, making notes, choosing plans – all that reduces mistakes, reduces time on the job and improves communication on the customer side."
Employee Hiring and Retention
Much like their response of "technology" when asked about the most influential trend in landscaping, experts were just as unified on the most pressing issue faced by landscaping pros. The labor shortage continues to be a significant problem for landscape company owners.
The consensus is that attitudes and stigmas surrounding the industry (such as the often-false idea that pay is low) exacerbate this dilemma which does not appear to be getting better.
"When you go to speak to the high school guidance counselor, if you're in the academic level programs in school, they don't suggest that you go and become a landscaper. That's just really not on their list of suggestions and we need to change that," Bradley said, noting that there are more college programs out there now that are starting to treat landscaping as a profession.
Hines agreed that one of the challenges is the current workforce.
"We need to be creative in how we're framing this opportunity to the new millennial workforce," he said, noting that business owners need to make an effort to offer things like work-life balance, fair pay and a professional company culture.
Businesses are struggling to grow because they can't find good people, unable to compete with companies such Amazon offering $20/hour and full benefits for working indoors in a controlled environment versus sitting in a hot truck all day spraying lawns.
Echoing Bradley, Hines noted that it seemed that the kind of battle cry in years past was the only path to a better future was to go to college and get a degree.
"What I'm seeing in the space is companies, especially large ones that where maybe year to year, the seasonal churn is about 50 percent, they need to try to find ways to make the job sexy," Hines said. "There are lots of studies and statistics that say millennials feel that the pay is important. Millennials also value work-life balance, and the culture. They want to know that they're on a team and working together for a common goal."
He said changing the way that companies market to the more millennial-aged workforce is going to be the next big roadmap and challenge.
"Workforce is a huge challenge for a lot of industries right now," Kiser said. "It's a great problem to have when the economy is strong and unemployment is down, but labor is very challenging in our business."
One of the things OPEI has been encouraging landscapers to do is promote education and training and determine ways to retain employees year-round. Based on location, that could involve getting into snow and ice management or holiday decorations or tree work.
"There are different things we can do and we have that kind of training now at GIE+Expo," Kiser said. Through a partnership with Davey Tree and Stihl, a 60-foot tree was installed in Freedom Hall during the show for tree work demonstrations. For 2020, he said drones are the latest innovation landscapers have been utilizing to get a view of a property and will have an opportunity to learn about at EXPO in October.
"We try to stay attuned to these challenges that our businesses are facing and offer education and other training to address that," he said. "Workforce is a huge challenge for the business and that's going to come down to availability, payments, benefits, etc. One of the ways we know that does work is having them year-round on payroll."
Bradley said it's hard for business owners to capitalize on growth in the landscaping industry while also dealing with a labor shortage.
"That's something that I'm pretty passionate about. At LMN, we think that by creating more of a middle-class standard of living for those that work in the industry, we can really take this industry to another level of professionalism," he added.
Bradley also suggests that part of changing the stigma is helping job seekers understand that landscaping is a craft – something in which to take pride.
He noted that many people say that gardening is their hobby and they take pride in how their yards look. However, those same people would not be proud to say it was their profession.
"Whether it's landscape maintenance or turf care or irrigation or landscape construction, it is a trade," he says. "I think creating better apprenticeship programs, increasing the average wage and providing proper benefits and pension programs would really help the labor shortage."
The LMN CEO emphasizes that it will take everybody involved in the industry – from trade associations, suppliers, large corporations to smaller contractors – to make that happen.
"I think if everybody kind of takes an active role in changing that mindset, we can make that happen in a relatively short period of time," Bradley said, citing more activity in terms of better public relations, better consumer awareness and really explaining to people that landscapers are professionals in a more public-facing way. "I think there's a lot of opportunity there for the industry."
Technology plays its own role in the labor market, making some landscaping employees fearful that implementation of technology is intended to eliminate jobs.
"We're a relationship-based industry and that's not going to go away," Fiore said. "The procurement in our industry is so complex, so having people involved is imperative in executing the type of jobs that we're doing. Tools like LandscapeHub or Lawnbot, we're going to help people do their job more efficiently so they can increase productivity."
She said it's important for companies to have that discussion with their employees and help them understand that they are not going to lose their jobs.
"It's not just a labor shortage, there's a talent shortage," Fiore said. "When kids are graduating college and entering the workforce and they're looking at this industry, if there aren't tech solutions available to them, they're not going to be interested."
Those who do enter the landscaping field with a passion for beautifying the outdoors are expecting that innovation to be there.
"They're expecting to be able to go online and find product information," she said. "They're expecting to work with a supplier and be able to submit an order digitally. Technology is also what needs to happen for workforce development to be healthy in the space."
Hines added that while the workforce shortage remains an issue, the industry isn't going anywhere. Lawns are not going anywhere.
"I think this industry is pretty recession-proof. I have a lot of friends that grew companies through the recession in 2008 and are now multi-million-dollar operations," he said. "I think there's a lot of opportunity to dominate if business owners just think a little bit differently about how to frame the opportunity to the millennial workforce."
One opportunity he sees to address this is utilizing today's platforms such as Facebook to advertise both product and careers.
"Historically, pay-per-click was always about lowest cost per lead or cost per sale," Hines said. "What we're seeing with all of our information on the backend is the low cost per sale and cost per lead platforms like Facebook are very, very lucrative.
"Everybody's attention right now is on Facebook so it's a great place to get sales and employees," he said. "You need to be building around the future that we're all going to live in."
Embracing the Outdoors
The industry leaders were quick to note a few other trends they have seen in the landscaping industry as well.
Bradley signified a continued push for labor-saving equipment due to the workforce shortage.
"With there being a growing problem in finding labor in the industry, I think landscapers are consistently looking for labor-saving equipment and alternative methods of doing the work," he said. "I think the equipment manufacturers have done a great job at creating more efficient equipment."
Kiser added that more landscapers are turning to larger pieces of equipment to get the job done.
He also noted the rise of placing importance on spending time outdoors.
"There's a growing recognition of just how important the outdoors are to our lifestyles, and to managing stress and anxiety," Kiser said. "Stress relief, the importance of shade, greenery, the importance of pollinator support (bees, butterflies, bats). So, there's this criticality now about the landscape, and [landscapers are] the folks that give you those backyards."
Over the past few years he said there has been a shift to more of an understanding that there is more to landscaping than simply curb appeal.
OPEI has a role in that education through the TurfMutt Foundation's youth education program. The message has remained the same, however: nature starts at your backdoor and everyone can help save the planet starting with their backyard.
"I think there is a great opportunity that a landscaper provides to their customers," Kiser said. "Our birds need support, plant the right plants, and that's where landscapers can come in. They can really target their clients: Do you have dogs, do you have children, what kind of lawn do you need? These are where landscapers can really excel is beginning to address those questions on behalf of a homeowner.
"I think it's a great business to be in," he said.
Final Thoughts
Throughout 2019, the landscaping industry continued to thrive and grow. While the labor shortage is still an ongoing issue company owners must address, factors such as emerging technology, equipment improvements and year-over-year revenue gains show no signs of slowing down.
Kehoe cautions landscapers not to become complacent, however.
"The economy is one of the best economies we've had in quite some time, but I've done this for 30 years and I've seen three or four times where it pulls back and it gets ugly," he said. "Now more than ever, I think contractors looking forward should be obviously robust, but at the same time really be thinking about how to become more efficient."
For landscaping contractors, it seems there is no limit to the amount of growth that can be experienced in this industry. Embracing efficiency-boosting innovations, adapting to changes in the marketplace and debunking stigmas to bolster the workforce could be the keys to encouraging prosperity. ›