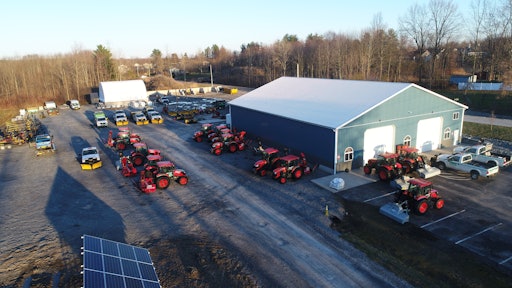 Aside from just the health aspects, the COVID-19 pandemic is having a substantial impact on the green industry.
The first hurdle for many was whether their services would be deemed "essential" through the numerous "shelter-in-place" policies initiated at the state level.
From the onset, the National Association of Landscape Professionals and the various state associations were advocates for the contractors to be labeled as "essential."
On March 28, the Department of Homeland Security updated the national memorandum on Identification of Essential Critical Infrastructure Workers During COVID-19 Response to indicate which businesses the federal government have determined are critical and essential and should remain in operation. The list specifically enumerates the landscape industry, which includes all aspects of landscape services including landscape maintenance, lawn care, irrigation and tree care.
Prior to that designation, many landscapers had already begun putting plans in place during the early stages to face potential challenges head-on in an uncertain future.
Serving the Syracuse, New York area, J and R Property Services had not yet gotten into the full swing of spring services when the pandemic began.
"The only good thing about the timing that this came at, typically we're used to starting around the first week of April, so we're only going to be a little bit behind," said Jeff DeLine, president of J and R Property Services.
The shelter-in-place order issued by New York's governor was vague about landscaping service initially and then clarified to authorize general maintenance, trees and shrub trimming and some placement of plants, trees and flowers.
"We know a lot of people are probably going to hold on financial decisions right now," he said. "I think for recurring work I think we'll be all right. Most people get in the habit of letting us take that on, because even though their home they don't want to do it (yard work)."
In addition, J and R's customers have the option to go on the budget billing plan, which spreads out payments for recurring services over 12 months.
"I think that's going to help a lot of customers especially with the financial situation many of them are going to be in," he said.
Maintenance was not DeLine's primary concern. His potential losses would likely come in the larger installation jobs that either would not be requested or may not even been allowed under the governor's order.
Safety First
Happy to just be able to maintain his business and to accommodate the new normal of social distancing practices, J and R's 31 trucks will be going out with only one person, rather than the standard 3-man crew.
"It's hard, you can't really stick two people on a truck and try to maintain the six-foot social distancing," he said. "We're trying to tackle this to at the same time we're trying not to go out of business."
DeLine noted that maintenance such as mowing, trimming and edging must go on as lawns start growing.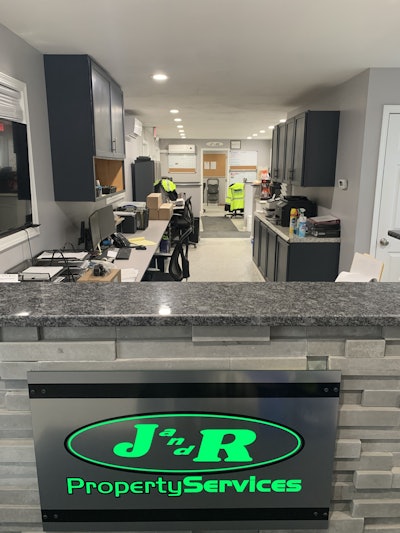 "You can't just not maintain them," he said.
His crews are being scheduled on staggered start times to ensure too many people are not around at the office at any one time. Additional training will be held on interaction with customers, meaning maintaining distance and not shaking hands. The office staff is all working remotely.
Also, DeLine said any in-person customer meetings have been postponed, which subsequently delayed some of those larger projects he is concerned about.
"We're not going to meet with customers for right now, it's not worth it and I don't think it's a good look on our business to even try to do that," he said. "When we talk to these customers and they want to meet with us, we're just telling them they we will put them in a queue and we will schedule that accordingly you know once we're able to actually meet. We're not going to be impacting the spread and interacting with anybody."
If the focus was just on mowing lawns, which makes up a very small portion of his income, DeLine says he would likely have the staff to handle that.
"I'd like to do other stuff and make more but it just really depends on how our hiring process goes, and we're really trying to really ramp that up and see who will apply," he said.
Team Building
At the start of the season J and R typically hires between 30 and 40 employees due to the increased demand.
"My main concern is just the employees and making sure that we're going to be able to hire like we typically are," DeLine said.
Prior to the $2 trillion CARES Act being approved he was less concerned about the hiring process.
"There's a lot of things that are unclear on how that's going to work," DeLine said.
As approved by Congress and signed into law, from an unemployment benefits perspective, eligible workers will get an extra $600 per week on top of their state unemployment benefit.
For example, if a worker makes $1,100 in New York, they would be eligible for the state maximum unemployment benefit of $504 per week. With the revised plan, the worker would be eligible for an additional $600 of federal pandemic unemployment compensation, for a total of $1,104, replacing their original paycheck.
"If that's the case that really doesn't make sense because how do you get anyone to come back to work, essential or not," DeLine said. "Who wants to come to work for $900/week because the government's going to give them more or pretty close to the same? I think a lot of people are going to start using that as a crutch."
He admits there are those who have legitimate concerns in terms of a pregnant spouse or elderly parents or grandparents they are looking after.
"I think we're going to see a lot more people taking advantage of it because they're getting paid not to work," he said. "What's going to happen when these employees don't feel comfortable coming in and decide to just sit on unemployment?"
DeLine knows he is not the only one facing a labor issue.
"For landscapers or any small businesses, I think they're going to have to really start thinking and thinking quickly about how they're going to draw in new people, how they're going to try to persuade to get these people that should be applying for jobs off unemployment," he said. "I think the only way to do it because of the government's handing them out money is to incentivize."
Over the last two years it has been a bit more difficult for J and R to get the right amount of people due to continued growth the company has seen.
"If we have to stop taking on new customers because we can't get the people hired that we're used to hiring than we're not going to be able to grow this year," he said, noting that they could also lose some existing customers if they are unable to service them due to lack of employees. "I think a lot of these people that don't have jobs are going to stop looking for a while because they can sit on this for four months."
At All Costs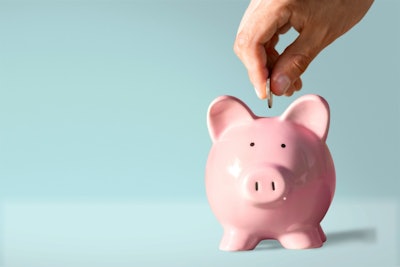 Prior to the outbreak, DeLine had already purchased more than $100,000 worth of trucks and equipment for 2020. Whether or not he will be able to utilize the new trucks will depend on his staffing situation.
"We have a lot of those things that we already purchased and got lined up," he said. "As far as spending for the rest of the season, as of right now, there's really not a lot because we have our day-to-day expenses all drawn out."
Extras, such as mailings or advertising that has not already been paid may be adjusted. J and R does have a promotional campaign under way for installation of LawnDroids (Husqvarna autonomous robotic mowers).
"People are signing your contracts up here now and I don't want to get in there too late, so yes the LawnDroids is something we're still rolling out," DeLine said. He admits to doing a social media post about them with a hashtag on social distancing. "It's a great opportunity to say, hey, we can still service your property."
Generally, despite the situation, he does not think this is a time to scale back on advertising.
"I think now is a good time for landscapers to really capitalize on marketing and pick up new customers by showing what we do" DeLine said.