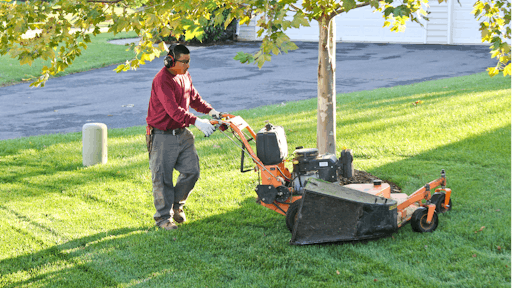 NALP Philippe Nobile Photography
With or without the COVID-19 pandemic, there is no question that the landscaping industry is experiencing a shortage of labor. Whether because of an economy that's been relatively strong over the last few years or the steady decline in H-2B visas, industry employers are having a challenging time finding and maintaining qualified applicants.
As a result, proper training of new hires and incentives to continue learning are more important than ever. Continued education within the industry increase the capability of the crew so each employee can do more. Proper training for entry-level employees helps maintain their interest, ensuring them that the career is rewarding and can help with overall retention.
Some of the ways that you can make each of your trainings go further include:
Certify, Certify, Certify
The National Association of Landscape Professionals (NALP) offers certification in a variety of important landscaping skills and subsets. Examples include certifications for business managers and interior, exterior and horticulture technicians.
Landscapers can earn their certifications by taking an online test for each subject area. Until 2020, the test was administered in person by NALP's state partners. However, only 15 states had the capability to deliver the test, forcing landscapers from other states to travel to get certified. The new system allows for easy-to-use nationwide certification. It also increases the credibility of a NALP certification in states where testing was formerly inaccessible, and thus certifications were more likely to be scarce.
While NALP doesn't generally provide specific trainings for certification, study materials are available for purchase.
Having certified workers on staff in a variety of fields allows for contractors to expand their offerings. Contractors who specialize in one specific field can also benefit from having certified technicians on staff to bolster their credibility.
Focus on Career Growth
As with any career, your workers are looking for ways to turn what can be a fickle, seasonal job into a career with good pay. Trainings and educational conferences can help landscape workers make this a reality in their field. Throughout any training, make the connection between new skills and the potential for advancement.
By prioritizing the potential for career stability, you won't only motivate your workers but will also help with overall retention, a huge plus in today's landscaping services industry.
Go Beyond the Basics
In your trainings, emphasize the small parts of the business that are essential, even if they don't take place in the field. This can include everything from customer relations, both in-person and on the phone, to determining the cost of a job. By doing so, your employees will be able to acquire a diverse skill set and can fill in at a variety of roles.
In-depth training can also increase efficiency. Having employees who can plan, schedule, and interact with customers correctly will help to attract and maintain business and prevent any possible logistical mix-ups.
Incentivize Learning
For team leaders, encouraging workers to learn new skills goes beyond the confines of training. Make it clear to your workers on a regular basis that educational series and other opportunities are available to them, especially if your business can pay for some or all the training. This should be the case whether your employee is looking to learn more about their own specialty or another part of the landscaping service industry. Both paths are ultimately a potential boon for your business. Speak to the importance of training and the ways that it can make them better at their jobs.
Between all the arduous hours out in the field, it can be hard to take the time to attend trainings, educational series and to seek certifications. However, these learning opportunities are important for increasing efficiency and safety, expanding potential contracting opportunities and worker retention. Having employees that are motivated to be a part of the wide world of landscaping services and see it as a long-term career is a huge boon for any contractor. This is true now more than ever, as the years long trend of labor shortages in landscaping continues unabated.