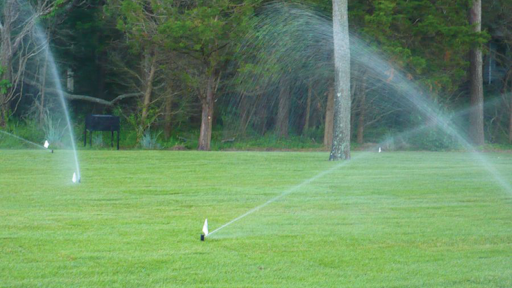 Already a pressing concern in much of the western United States, the concept of water conservation is starting to resonate in other parts of the country as well. Savvy irrigation contractors who are on top of the latest technologies and local rebate programs could enjoy a boost in upgrade business over the next couple of years.
"Even though 2008 was a rough year and 2009 looks to be much the same, irrigation contractors have a real opportunity as it relates to water conservation," says Warren Gorowitz, national water management products sales manager at Ewing Irrigation, an Arizona-based landscape distributor specializing in irrigation products.
"There is a growing need for water conservation throughout the country," Gorowitz continues. "This can be seen as a negative because irrigation contractors are under increased scrutiny. But I see it as a positive because there's demand for real professionals who can properly design, install and maintain efficient irrigation systems."
BENEFITS OF RESPONSIBLE IRRIGATION
The primary challenge, according to Andy Smith of the Irrigation Association, is consumer education. "We as an industry are trying to get the sustainability movement on track so people understand the (environmental) value in their landscape," Smith says. "When they don't, the first thing they want to do when money gets tight is shut down their irrigation. But there are many good benefits to having an efficient irrigation system—we just need to help people come to understand them."
For instance, a 2008 study conducted on behalf of the Outdoor Power Equipment Institute (OPEI) found that properly managed lawns sequester significant amounts of carbon. Furthermore, well-managed turf that is cut regularly at the appropriate height, fed with nutrients left by grass clippings, not disturbed at the root zone, and watered in a responsible way will actively pull pollutants from the air.
The key word is responsible. Fortunately for contractors, product technology has come a long way.
"As a distributor, our focus is on promoting water-efficient products, such as smart controllers and soil-moisture sensors," Gorowitz points out. "My advice to a contractor is: 'Do not be afraid of technology. There are plenty of advancements available that will make a huge difference in your business.'"
Keith Kuehn, Rain Bird's manager of corporate marketing, says a lot of the irrigation products on the market today are upgrades to technology that's been around for awhile. Regardless, they're not difficult to operate. For example:
ET (evapotranspiration) controllers measure things like rainfall, wind, solar gain, humidity and temperature. You program the type of vegetation you're maintaining. The controller then tells you what to do.
Drip irrigation technology puts the water directly where it's needed, so you don't have to worry about evaporation and drift.
Rotary spray heads that are better-designed put out larger droplets of water, greatly reducing the evaporative rate and drifting.
RETROFITS AND UPGRADES
"There are real economic and environmental benefits to smart irrigation," Kuehn reminds. "There's no challenge to using today's technology. The challenge might be effectively communicating the benefits to a relatively uneducated public."
However, that might get a little easier. "I expect water pricing around the country to continue changing," Gorowitz says. "And when consumers see how much they're paying, they're going to start looking at ways to save."
This is one reason Kuehn has already witnessed a shift in irrigation business. Where focus was on new installations during the housing boom, the order of the day is retrofits and upgrades.
"I was visiting with some Boston-area contractors in November, and they said they were pleasantly surprised with the decent 2008 they'd had," Kuehn relates. "They're expecting the same this year. The main reason is because they're going back to existing customers, encouraging upgrades to this newer irrigation technology."
For instance, on the conventional spray side, Kuehn says Rain Bird's 5000 Plus Series Rotors with PRS (pressure regulated stem) can help reduce water waste by 45%—without sacrificing performance.
The U.S. Environmental Protection Agency's WaterSense initiative is also helping spread the word about water conservation. Quality, water-efficient products get a WaterSense label, making it easy for consumers to know when they're buying a product that will help them save water. Hundreds of landscape irrigation contractors have also earned this stamp of approval by becoming EPA WaterSense partners. (See "It Makes Perfect Sense" for more.)
Perhaps your strongest sales hook is the rebate your customer could receive for "going green" when it comes to their irrigation system. "Many communities around the country are stepping up and providing incentives, so contractors have to step up and help their customers take advantage," Kuehn says. "Contractors have to know what the programs are in their area. Some simply provide free training. But others offer financial incentives."
Whatever the case, the irrigation contractor who's well-informed will be viewed by consumers as a trusted adviser. As the sustainability movement continues to gain traction in 2009, now is the time for you to step into that role yourself.
"The contractor who's able to have a dialogue with customers and talk about things like sustainability and new irrigation technology is going to have a leg up," Kuehn says. "If there's an overall push in this industry it's the responsible use of water. It must be used effectively, efficiently and responsibly."
It Makes Perfect Sense
The water conservation movement is real—and it's not going away. Consider the following statistics and facts from the U.S. Environmental Protection Agency (EPA):
• Although roughly 70% of the Earth's surface is covered by water, less than 1% is available for human use.
• At least 36 states are projecting water shortages by 2013.
• Consumers can use 30% less water by installing water-efficient fixtures and appliances. They can also save roughly $170 per year.
The EPA's WaterSense initiative is helping spread the word about water conservation. Quality, water-efficient products get a WaterSense label, making it easy for consumers to know when they're buying a product that will help them save water.
Hundreds of landscape irrigation contractors have also earned this stamp of approval by becoming WaterSense partners. According to the EPA, if homeowners with irrigation systems hired WaterSense irrigation partners to perform regular maintenance, each household could reduce the amount of water used for irrigation by 15%, or roughly 9,000 gallons a year.
Warren Gorowitz of Ewing Irrigation says earning WaterSense certification is about the best investment an irrigation contractor can make for his future. "You'll probably start seeing big bid projects that require WaterSense certification," Gorowitz says. "The EPA is also developing requirements for new home construction."
Visit epa.gov/watersense for more information on the WaterSense program and becoming certified.