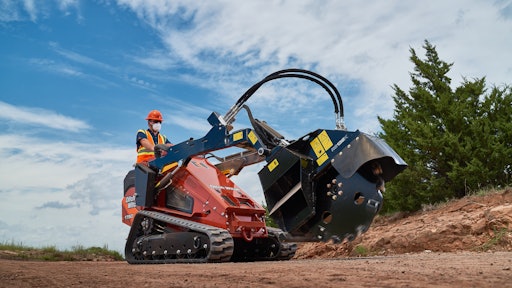 Ditch Witch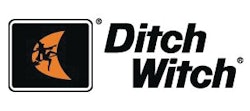 Ditch Witch is offering a new rock saw attachment.
The new Ditch Witch Rock Saw attachment, a product acquired through the HydraWheel partnership, can cut trenches up to 3 to 4 inches wide and 13 inches deep and cut through tough materials like rock and asphalt.
Compatible with Ditch Witch's fleet of stand-on skid-steers, ranging from the SK1050 to the SK1750, the Rock Saw attachment features carbide teeth for exceptional durability.
Additionally, minimal maintenance points help to minimize downtime and maximize productivity.
As part of the new family of Rock Saw attachments obtained through the HydraWheel partnership, a wide range of products will be available, catering to digging depths spanning up to 46 inches on ride-on tractors.
Request More Information
Fill out the form below to request more information about
Ditch Witch Adds New Rock Saw Attachment