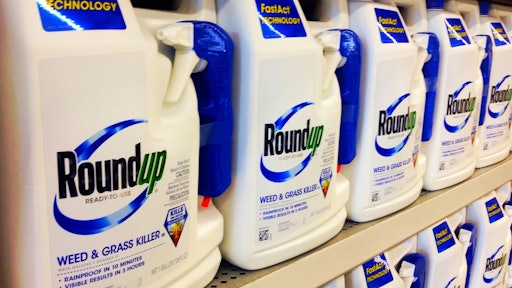 A San Francisco jury found Monsanto liable for a school groundskeeper's lymphoma that he said developed after years of applying the company's trademarked Roundup weed killer.
The $289 million verdict in San Francisco County Superior Court is certain to add momentum to a multi-front battle to ban Roundup's main active ingredient, glyphosate. The compound is applied to millions of acres of crops, many of which have been genetically modified to withstand the herbicide.
The jury deliberated three days before awarding $39 million in compensatory damages and $250 million in punitive damages to groundskeeper DeWayne Lee Johnson, 46. He claimed that years of applying Monsanto's Roundup and Ranger Pro to school properties in a Bay Area suburb of Benicia, California, caused his incurable non-Hodgkin's lymphoma.
Activists, who have long battled to ban glyphosate, lauded the decision in the closely watched trial.
To read the full original article, please click here.