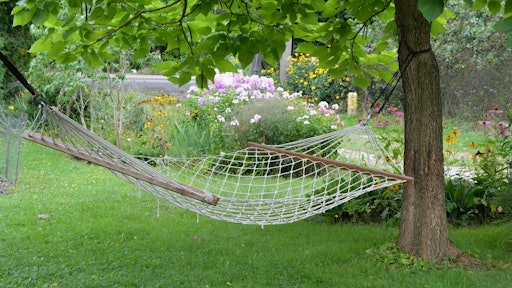 A yard is more than grass you have to mow; it's an extension of your living space. Homeowners who commit time and money toward landscaping their yard get a great return on their investment and are happier with the results of their outdoor renovation than with most indoor remodeling projects. Get a head start on revitalizing your yard by checking out the biggest landscaping trends of 2018, according to landscaping expert Missy Henriksen, spokesperson for the National Association of Landscape Professionals.
Your landscaping should fit the way you live. If you love yoga, create a private "om" space in the middle of a garden. If you're a grill master, design an outdoor kitchen on the back patio. "Experiential landscape design is all about people identifying what's important to them in their outdoor living space and helping that come to life," says Henriksen.
In midcentury suburbia, practically every house on the street had the same cookie-cutter landscaping. Nowadays, homeowners are more interested in creating a custom design that aligns with their interests, home and lifestyle. Families might opt for kid-friendly flower gardens, busy singles might gravitate toward easy-care coneflowers and outdoor entertainers might prefer fragrant lavender and basil to perfume the backyard air.
While the medical world is buzzing about the health benefits of meditation, landscapers are seeing its impact in the yard. Serenity gardens, which provide a space for homeowners to relax or meditate, are among the hottest—and most versatile—landscaping trends of 2018. "A serenity garden can be water features or it may be different plant materials—plants that help create a mood," says Henriksen.
To view the full original article, please click here.