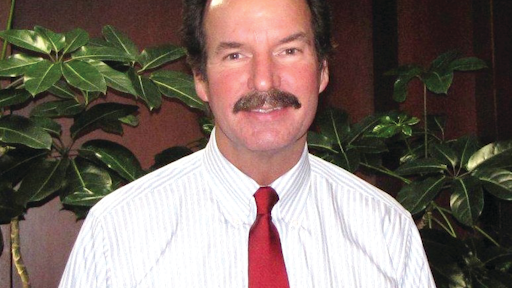 As they head into their 40th year manufacturing in the U.S., Stihl Inc. has shown a strong dedication to the independent dealer and their very brand-loyal customer base. In a Q&A with Ken Waldron, Stihl Inc. national marketing director, we learn how their close-to-market strategy and manufacturing efficiencies have helped them to grow their product offering and hit record sales numbers without the help of the "Big Box" retailers.
Q: This year marks your 40th year manufacturing in the United States. Compare where Stihl U.S. was 40 years ago to where Stihl is today. 
A: Stihl Inc., the U.S. subsidiary of the Stihl International GmbH, was founded in Virginia Beach in 1974. We started with less than 50 employees assembling just one model of chainsaw in a 20,000-square-foot rented facility. Today, our operations encompass 150 acres with over two million square feet under roof. We employ more than 1,900 people locally, and more than 2,100 nationwide. And in addition to manufacturing the number one-selling brand of chainsaw worldwide, we now produce a full line of high-quality, handheld outdoor power equipment including blowers, trimmers, brushcutters and multi-task tools—in total, more than 275 model variations of handheld outdoor power equipment for sale in the U.S. and export to over 90 countries. In fact, Stihl is now the number one-selling brand of gasoline powered handheld outdoor power equipment in America.
Q: Recent reports have shown that the cost of manufacturing in the U.S. is decreasing. According to one source (Boston Consulting Group or BCG), the average manufacturing costs in Germany, Japan, France, Italy and the U.K. will be 8% to 18% higher than in the U.S. by 2015. Do you anticipate moving more manufacturing to the U.S.? What value do you see in manufacturing in the U.S. outside of production costs?
A: The global Stihl Group ultimately determines manufacturing volumes at the various plants around the world. Of course, Stihl Inc. is always looking to earn the ability to increase our production here in the U.S. and add more jobs. Because of our automation, vertical integration and other manufacturing efficiencies, coupled with our certification as a Foreign Trade Zone, we are very competitive in the global market and, in fact, manufacture the majority of Stihl powerheads for the world.
With the U.S. being the largest single market for Stihl products, manufacturing Stihl powerheads in the U.S. makes sense and is aligned with Mr. Stihl's close-to-market strategy. We are able to quickly and efficiently transport our products to our distribution network of 12 branches and distributors, who in turn can get the products to our more than 8,500 dealers nationwide—often within one day of their order. Furthermore, manufacturing in the U.S. allows us to more quickly address market needs; for example, the ability to ramp up production in response to a hurricane or other weather event.
Q: Stihl Inc. recently launched the "Real People Stihl People" campaign, highlighting the importance of the people who are tied to your brand and how Stihl products add value to their daily lives. A lot of your marketing efforts focus on the individual. Why do you choose to highlight the importance of the individual and how do you feel it helps you to further build brand awareness?
A:  Stihl enthusiasts are a passionate group and have remained brand loyal to Stihl over time. For many years, we have received unsolicited testimonials from customers. Their individual stories are what make up the Stihl story and what has helped build the Stihl brand. The "Real People, Stihl People" campaign is our single largest effort to find, collect and share those stories through national advertising and social media platforms.
As a manufacturer, we are expected to speak to the benefits of the products, but people are more influenced by the authentic experiences of other customers. By sharing those, we are able to increase awareness and get in front of the next generation of Stihl users. The messaging in this campaign is particularly credible, because it comes from real people—those who build, sell and use Stihl products.  
The campaign uses a comprehensive multi-platform approach, designed to engage fans and users and encourage them to share their own Stihl stories at RealStihl.com and on social media by using #RealStihl.
Q: The "Independent We Stand" movement not only stresses the importance of choosing an independent dealer, but supporting independent businesses overall. Why do you continue to go to market with the independent dealer channel when more and more equipment manufacturers are putting their products on the shelves and show floors of "Big Box" retailers?
A: We retail our products through servicing dealers because it has proven the right distribution strategy for the continued success of the Stihl brand. We see no reason to distribute through mass merchants when our current distribution path has proven highly effective for us. As a result, we have experienced 21 record sales years of the past 22 years (the exception being 2009, during the recession) and have continued to increase our market share. The independent dealer channel has helped us achieve the positions of number one-selling brand of gasoline-powered handheld outdoor power equipment in America and the number one-selling brand of chainsaws in the world. And for those who believe that the days of the independent retailer are over, it is interesting to note that in the last decade, the dealer channel has increased its market share of outdoor power equipment sales by six percentage points.
Q: How will Stihl continue to build on their successes here in the U.S. and provide quality products to the end user while supporting its dealer network?
A:  We believe our successes have been achieved by staying true to our core business principles and values. In choosing to make a quicker profit through mass merchants, others have, in some cases, had to cheapen their products or moved manufacturing off-shore, ultimately eroding their brand. Stihl Inc., on the other hand, has continued to retail our products through the outdoor power equipment servicing dealer, as well as hardware and farm/ranch retailers—each of which meets specific service requirements.
Editor's Note
Stihl reports that a majority of Stihl powerheads are built in the United States from domestic and foreign parts and components. Claims of being the "Number one selling brand" are based on syndicated Irwin Broh Research as well as independent consumer research of 2009-2013 U.S. sales and market share data for the gasoline-powered handheld outdoor power equipment category combined sales to consumers and commercial landscapers.
Comments from Stihl on the dealer channel's increased market share are based on independent consumer research of 2003-2012 U.S. sales and market share data for the gasoline-powered handheld chainsaws, trimmer, hedge trimmers, blowers (including handheld and backpack) combined sales to consumers.