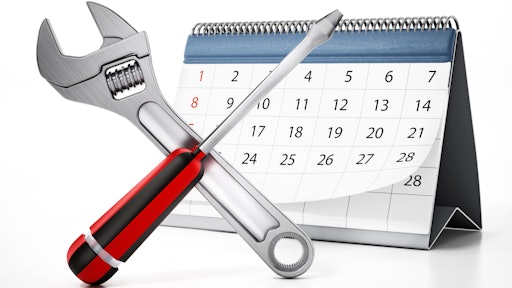 ©Destina - stock.adobe.com
Landscaping companies and outdoor power equipment dealers must maintain different types of assets, including excavators, delivery trucks, mowers, and tractors. When managing diverse assets, keeping up with regular maintenance can be a challenge.
Streamlining routine maintenance efforts ensures they reap the benefits of proactive maintenance without wasting their maintenance resources.
But that is often easier said than done. If you are struggling with streamlining your maintenance efforts, below are some tips that will help you get back on track.
Adopt modern software solutions
Relying on conventional paperwork methods to record routine maintenance data is extremely inefficient. You must have experienced problems with lost or forgotten tickets, technicians going out to perform a task that is already finished but not yet recorded, or the general frustration of not being able to easily track scheduled/in-progress/performed work.
Combine that with environmental conditions that can put extra pressure on landscaping companies to complete projects on time and it is easy to end-up with a huge backlog of maintenance tasks, with routine maintenance being pushed down on the list of priorities.
Computerized Maintenance Management Systems (CMMS) is the most efficient way to streamline your maintenance operations, routine and otherwise. It allows you to quickly and easily create and schedule routine maintenance for several months ahead. Moreover, it gives you a real time overview of all maintenance tasks and ability to quickly reschedule certain tasks based on your workload and priorities.
On top of that, CMMS allows you to easily create maintenance checklists which can be attached to work orders, making it easier for technicians to follow them while performing routine maintenance. This speeds up and streamlines routine work whilst ensuring consistent quality of performed work.
Lastly, CMMS helps dealers in inventory control. You can define item stock thresholds and receive email alerts once the inventory falls below the defined levels. Technicians can mark how many spare parts they used when closing the work order which CMMS automatically logs. Over time, you can use this data to make accurate inventory forecasts and ensure you always have spare parts ready, without holding huge amounts of inventory.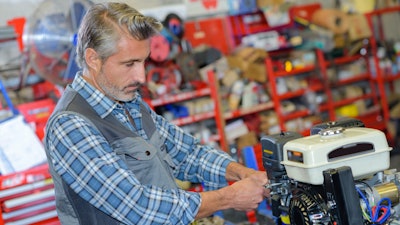 Train both drivers and maintenance mechanics
Drivers and mechanics both play a role in facilitating routine maintenance efforts. Drivers should be trained on the proper use and handling of machines. Encouraging drivers to report common problems identified in the daily handling of the equipment such as reduced gas mileage, weak acceleration, and noisy brakes provides updated information to mechanics to schedule routine maintenance.
Mechanics should, off course, be trained on the importance of regular visual and diagnostic inspections. When mechanics have in-depth knowledge of the technical aspect of the equipment they maintain, they take less time to perform routine maintenance and they do a better job. This means that routine maintenance can be performed less often, reducing the overall workload. This can also be facilitated by creating detailed preventive maintenance checklists that technicians can follow while performing routine maintenance.
The ability to streamline communication and coordination between the teams provides value for routine maintenance. Fostering teamwork between drivers and mechanics allows mechanics to share vital contextual and performance information that enables mechanics to do a better job. Things can go the other way too. In some cases, mechanics can share tips with drivers on how to minimize damage to certain parts while operating the equipment.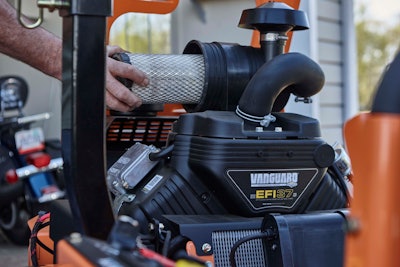 Create maintenance schedules based on measurable data
Based on the nature of equipment used by landscape contractors, it is crucial to prioritize the routine maintenance of these assets to ensure they are in the right working conditions when needed.
Whether maintenance efforts are done in house or outsourced, fleet managers must ensure all maintenance work is performed on time.
Since manufacturers and the government recommend service based on mileage, it is important to record odometer readings before and after every work shift.
Using conventional paperwork methods to record odometer readings is an old and inefficient method that creates an information gap that delays the maintenance process. The information gap between drivers and fleet managers can be bridged through telematics integrations and electronic Daily Vehicle Inspection Reports.
Temperatures, meter readings, and fluid levels are key metrics in routine and fleet maintenance. Sensors connected with the maintenance software network can record readings at regular intervals, making it easier to identify potential problems based on detected irregularities.
Using all this information, fleet managers can schedule maintenance more precisely, eliminating the chance of doing excessive maintenance work.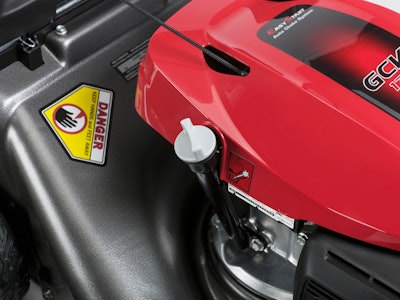 Develop a schedule for tracking compliance
Regulations for landscaping equipment vary from one location to the next and are often subject to alteration due to safety concerns and environmental issues. In California, the state government banned the use of gas-powered lawn equipment statewide. The EPA has also issued emission regulations that affect small spark-ignition engines in lawn mowers, tractor, and other outdoor power equipment.
Furthermore, because of the increase in mowers-related accidents, the Federal government has instituted safety measures through the US Consumer Product Safety Commission that require special control on walk-behind mowers built after June 30, 1982. The control stops the blade within three seconds of the time the operator lets go of the handle.
Such regulations can interfere with landscaping businesses since dealers and landscaping companies serve clients from different jurisdictions. Staying compliant to environmental and safety rules allows dealers together with their customers to develop a maintenance schedule that will ensure the equipment adheres to set regulations.
Compliance is necessary for keeping your fleet safe, operational, and productive, which, among other benefits, lowers the frequency and costs of routine maintenance processes.
Conclusion
Routine maintenance is an integral part of preventive maintenance. Streamlining routine maintenance requires bringing on board people and processes through technology and training. Both are necessary to successfully execute proactive maintenance programs.
Collecting and recording high quality and reliable maintenance data on an ongoing basis ensures that your organization implements an effective routine maintenance program that improves equipment reliability and minimizes excessive maintenance.