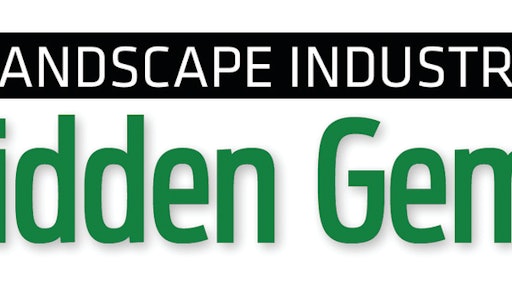 After collecting and evaluating well over 100 entries throughout this year, Green Industry Pros has assembled its first-ever listing of Landscape Industry Hidden Gems. The list will be published in its Nov/Dec issue, which mails to roughly 64,000 subscribers in mid-December. The list will also be published on this website around that same time.
The Hidden Gems list is designed to honor landscape companies of all shapes and sizes that have a strong track record of sales growth, and a proven commitment to professionalism, sustainability and community involvement. This year's list identifies more than 40 companies that have outpaced industry growth by 4:1 since the Great Recession began in the 2008-9 timeframe.
Monitor greenindustrypros.com for updates on the 2014 Landscape Industry Hidden Gems. You can also monitor our Twitter feed, @YG_PRO, #GIPHiddenGems.