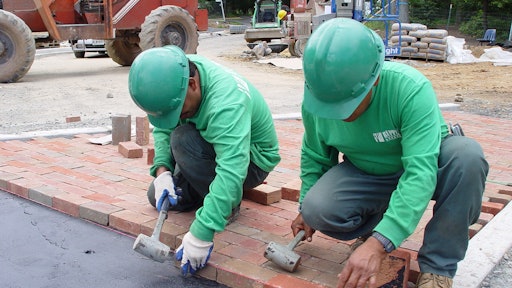 Late last year I'd received one of the most difficult phone calls I have ever received from a client. He said, "We've had an accident and I need you to fly out to me immediately." While I will not discuss specific details of what happened, I will tell you that my client suffered a tragic workplace accident where there was a fatality.
The accident took place right in his shop area. For two days preceding that call, I worked with the owner and his team to deal with an OSHA investigation, addressing workplace safety concerns and employee grief counselling. While my client's company will survive the incident, emotional scars will take much longer to heal.
The essence of this article is that workplace safety must be designed; it must not occur by accident. Safety is a cultural mindset that must be instilled at all levels within the organization.
Contact GreenMark Consulting Group, greenmarkgroup.com/contact, and ask for a copy of their free workplace safety checklist.
3 key principles
Successful safety and company health plan policies are built around three key principles: ownership mindset, worker participation, and a systematic approach to finding and fixing workplace hazards. While entirely voluntary in nature, these programs demonstrate a company's commitment to worker safety and health from the top-down. They also recognize that workers know their jobs and the hazards they entail better than anyone else—so who better to suggest how to eliminate those risks? That's right, it's the employees themselves.
When an employer and its employees combine forces to make their workplace safer, productivity and quality increase, and employee recruitment and retention are made easier. Safety and health programs help improve injury and illness records and workers' compensation ratings. Ultimately, your company's reputation is enhanced and your bottom line will likely improve.
3 critical action steps you must take
Have employee training meetings. An employer has an obligation to train a new employee in proper safety practices. Employees should receive complete training in using equipment such as mowers, trimmer and edgers. Training should be conducted by a person knowledgeable in the safe use of the specific piece of equipment.
Employees should also be advised of how to use PPE (personal protective equipment) such as safety glasses, ear protective, gloves and approved footwear.
Weekly or at least bi-weekly safety meetings should take place to both enforce and remind employees of safe workplace procedures.
Maintain accurate daily records. Landscape business owners must maintain a record of injury incidents to supply to authorities, but also for protection from lawsuits.
Records are also necessary concerning the maintenance of all equipment along with the manufacturer's name and address. This information is essential when an employee is injured to avoid lawsuits due to faulty equipment.
If an employee is injured, then certain protocols along with documentation that is necessary to confirm that medical protocols were followed to prevent financial losses from lawsuits. All employers must maintain an OSHA 300 safety log documenting loss time from work due to workplace accidents.
Observation and inspections. Routinely inspecting the workplace environment is vital to find problems that require repair or safety intervention. Everything in a landscape company internally and externally needs to be observed at all times.
Landscape business owners, managers and employees should continually observe employees' workplace and jobsite habits as they work to verify that safety and health regulations are followed. When infractions by employees are noticed, immediate action is necessary to remedy the situation.
Consistency creates awareness
Accidents can happen at any time, and to anyone. Safety begins with understanding the biggest risks we face, regardless of where we work. The number one thing for safety is awareness. It is imperative that we remind our employees of the importance of using PPE, equipment safety features such as automatic shut-off switches and ROPS (Rollover Protection Systems), and the list goes on.
Here are nine easy-to-follow tips to help you promote a safety culture in your landscape company.
1. Develop a site safety vision including key policies, goals, measures, and strategic and operation plans.
2. Evaluate current safety efforts, and review and update rules as necessary.
3. Develop safety campaigns such as promotional activities, contests, awards or safety awareness days.
4. Lead by example. Demonstrate a commitment to employee health and safety by implementing safe work practices and prescribing the mentality that unsafe actions are not tolerated.
5. Provide ongoing safety and health training. Ensure that employees have the skills, knowledge and understanding they need to work safely and avoid accidents. Employees who are well-trained are more likely to make safety a top priority.
6. Establish a safety committee in which experienced individuals are paired with new workers to serve as role models and demonstrate safe work procedures.
7. Ensure that the organization has a system for reporting near-miss accidents, injuries and the need for first aid.
8. Reward employees for safe performance. Employees who receive pay increases, promotions and other rewards that are contingent on having a proactive safety attitude tend to take workplace safety more seriously.
9. Communicate your expectations often with employees to encourage they are following safe procedures.