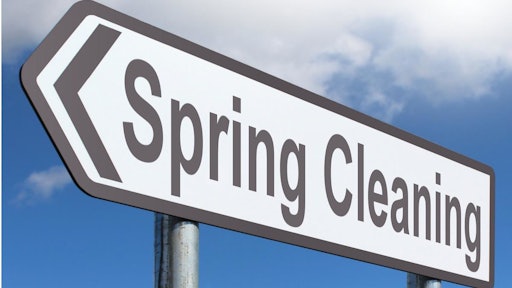 It's that time of year for pristine snows to make way for muddy slush, and for twigs, faded mulch and soggy leaves to create visions of cheerful flower beds and lush lawns. Winter can do a number on customers' properties, but it doesn't have to do a number on your business's bottom line. Here are five tips you can use to prepare and pave the way toward a profitable spring season.
1. Get It Fixed
Spring cleanup is demanding on trucks, mowers, lawn tools, power washers and other equipment crews rely on to do their jobs. Performing routine maintenance and repair on vehicles and equipment, before the cleanup season begins, ensures they are in the best shape before hitting the job site. Late winter is a good time to purchase new vehicles and equipment. As soon as warm weather hits, dealerships and retailers often raise prices in anticipation of buyers eager to shake off cabin fever and spend tax returns.
2. Scout It Out
In most areas of the country, there is no shortage of seasonal workers ready to perform the labor required during spring cleanup. Take inventory of your current crews and determine if more will be needed to meet expected demand. No matter the season, it is important to keep your recruiting pipeline full of potential crew members. Think like a recruiter and keep a backlog of applicants to ensure you will never have a scarcity of labor when the demand for spring cleanup services ramps up.
3. Check It Off
Checklists are simple, but powerful tools. A comprehensive spring cleanup checklist guarantees no detail is overlooked when performing work on the job site. If crew leaders have not developed a clear, well-defined spring cleanup checklist, now is the time to put one together. If checklists are already being implemented during spring cleanup, mid-to-late winter is ideal for reviewing them to determine if anything needs to be added, removed or revised.
4. Make It Clear
Landscape contractors can admit to being blindsided by customer demands related to the scope of services involved in spring cleanup. While pruning, mulching, mowing and leaf-blowing is typically the standard menu of cleanup services, the customer might expect further services at no additional cost. Before spring cleanup begins, reach out to customers to educate, clarify and reinforce the scope of work involved. This ensures you, your customers and your crews are on the same page before work begins, while the business does not incur costs associated with scope creep and dissatisfied customers.
5. Bundle It Up
Much of the work involved in spring cleanup can be easily commoditized. Spring cleanup provides an opportunity for forward-thinking landscape contracting firms to package commonly commoditized offerings with more specialized ones. By taking a value-meal or bundling approach, you can set higher margins for the bundled services than you would for their a la carte equivalents. Along with the standard cleanup services, for example, you can also offer power washing, window well cleaning and stone replacement.
Now is the time to prepare for spring cleanup, when the fruits of last year's spring planting are still hidden under blankets of snow. Spring cleanup may ask a lot of your vehicles, equipment and crews, but it doesn't have to put unnecessary strain on income. By taking a few proactive measures, you can meet expected demand with little to no impact on your business' bottom line.
Mark Borrasso, success coach, works with the Success Coaching team to deliver services to the LandOpt Network of Contractors by providing coaching, training and mentoring support that guides contractors through the transformation process.