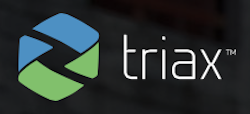 18 Marshall St. Suite 340
Norwalk, CT 06854
Triax Technologies, Inc. develops and delivers a fully connected IoT worksite platform through a proprietary communication hub designed for construction, energy, heavy industrial and other challenging IT environments. Its flagship Spot-r system elevates worksite visibility, safety and security while minimizing risk by connecting workers, equipment and management through a scalable, minimal infrastructure network, wearables and other sensors, and a cloud-based dashboard. By providing real-time, data-driven visibility into site access, worker and equipment location, manpower and safety incidents, Spot-r enables intelligent, actionable insights, helping firms streamline processes and work safer and smarter.         
Request More Information
Fill out the form below to request more information about
Triax Technologies, Inc.