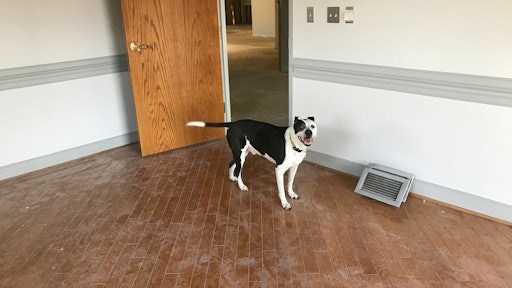 The Outdoor Power Equipment Institute (OPEI) announced that it purchased a new headquarters building and will move its offices to 1605 King Street, Alexandria, Virginia, in the spring of 2018.
OPEI President and CEO Kris Kiser said the trade association outgrew its current space. The new building will be better equipped for the association's needs. "OPEI has been dealing with a problem for a couple years now," Kiser said. "And it's a great problem to have: We've increased our membership, and increased our member engagement to a point that we've outgrown our current location and meeting space."
The new OPEI headquarters will include a conference center that can seat 50 people for in-person and virtual meetings. This new space will enable OPEI members around the country and overseas to participate more fully in association business and activities.
"As a trade group with members in Europe, Japan, China and across the United States, we have global meetings, and we wanted to be able to host them in person and virtually. Now, we'll be better suited to host international gatherings," said Kiser. "Alexandria has been our home for 30 years. When we looked to make this decision, we considered other locales, and our board of directors chose to reinvest in Alexandria due to its proximity to Washington, D.C., airports, hotels, as well as its historic character and lifestyle."
OPEI's new King Street location is on the historic main thoroughfare in the bustling heart of Old Town Alexandria and is within walking distance to several hotels. It is one block from the King Street Metro station, the second subway stop from Washington National Airport. It will also have private offices reserved for members when they visit the D.C. area.
OPEI closed on its new location on August 15 and the move represents a multi-million-dollar investment. OPEI has retained OTJ Architects of Washington, D.C., for the project.
"In 1987, OPEI's board was prescient and chose to relocate from Washington, D.C., to Alexandria and built its current building. The current building met our needs for three decades and was appreciated considerably. Our new building prepares us for future growth and engagement," said Kiser.