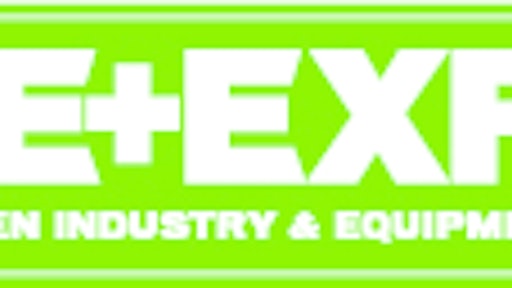 Continuing the show's record-breaking trajectory, early-bird registration week for the 2018 Green Industry & Equipment Expo (GIE+EXPO) was the biggest ever. More than 3,000 attendees registered the week of September 3, setting a new weekly record and putting overall attendee registration 12 percent ahead of last year at this time. More than 24,000 participants are projected to be in Louisville, Kentucky, October 17 through 19 for the annual event.
"Every indication points to the 2018 show being bigger than ever on all fronts," said Warren Sellers, show director. "Participation from all segments of the industry is going strong. Add to that the synergy that's being generated by the new Wednesday format, as well as exhibitors who are stepping up participation on the show floor—both indoors and out—and this is shaping up to be our best event yet!"
Indicators include:
The servicing dealer registration category is up 12 percent over last year at this time. The contractor categories are up 11 percent.
Attendee registration for Hardscape North America (HNA), co-located with the GIE+EXPO, is currently 11 percent ahead of last year.
Exhibitor participation is up with about 1,000 total GIE+EXPO and HNA exhibits, indoors and out. About 18 percent are new exhibitors.
The Outdoor Demonstration Area is going to cover more than 20 acres.
More new product introductions are expected, with over 120 products in the New Products Spotlight and 21 exhibitors hosting press conferences.
Exhibitors are contributing to the excitement with a wide variety of giveaways, including:
The Fabulous Friday $10,000 giveaway sponsored by Mercedes-Benz Vans.
A $5,000 dealer giveaway sponsored by STIHL.
A utility terrain vehicle (UTV) giveaway by one of the following participating manufacturers—American LandMaster; Gravely, an Ariens Company; Bobcat Company; Hisun Motors; Hustler Turf Equipment; John Deere; KIOTI Tractor; Kubota Tractor; ODES Industries; SnowDog or Yanmar.
A PRO Hydro Walk professional-grade mower giveaway sponsored by Cub Cadet.
A Husqvarna V548 stand-on mower giveaway sponsored by Greenius.
A Z700 Series zero-turn mower giveaway sponsored by Kubota Tractor.
A Z-Max sprayer featuring Dimension and Defendor giveaway sponsored by Corteva Agriscience.
A two Three-Day VIP Hot Passes giveaway to be in the pits at the NASCAR First Data 500 race October 26 through 28 sponsored by Fence Armor.
A total fleet solution giveaway valued at $35,000, including a trailer, racking and product, sponsored by Husqvarna.
A free product giveaway valued at $3,500 sponsored by Keystone Hardscapes.
A Starter Box Kit giveaway sponsored by Pave Tool Innovators.
A customized platform giveaway to track small tools, equipment and vehicles sponsored by Tenna.
A fuel-injected golf cart giveaway sponsored by Walbro.
GIE+EXPO's 2018 dates are October 17 through 19. The annual event is sponsored by the Outdoor Power Equipment Institute (OPEI), Professional Grounds Management Society (PGMS) and National Association of Landscape Professionals (NALP).
For more information, please visit www.gie-expo.com.