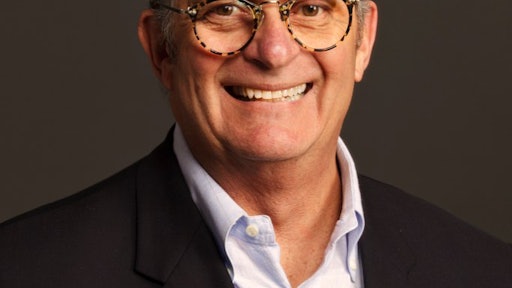 PLANET names Norman Goldenberg state affairs consultant, aiming to improve synergies with state associations and better address state-by-state regulatory issues.
PLANET, the national trade association for the landscape industry, has hired Norman Goldenberg to join its public affairs team as state affairs consultant. Goldenberg will assist Tom Delaney, PLANET's longtime director of government affairs, by focusing on state regulatory issues, along with outreach to state and regional landscape associations around the country.
Goldenberg, Landscape Industry Certified, is a past president of PLANET and past chair of PLANET's Government Relations Committee with decades of industry experience, most recently as senior vice president of government relations at Terminix and TruGreen. He just retired at the end of 2013, but wants to remain active in the industry he has loved for more than 50 years.
"I think it's great," Goldenberg says in reference to his new post as state affairs consultant. "Having just completed my term as PLANET's immediate past president back on April 30, I'm sort of a free agent now. So this new role as state affairs consultant allows me to stay in touch and do the things I've been doing—but with more specific definition in some of the duties, such as working with the state association leaders and other PLANET members throughout the country."
50 states, one industry – one mission
A big part of Goldenberg's agenda will be to monitor state-level regulatory issues. But his mission goes much farther than that.
"We're trying to firm up the relationships between PLANET and its affiliates around the country, including state and regional associations," Goldenberg points out. "We want to provide value from PLANET to these state affiliates. Having been on the PLANET board ever since the merger of PLCAA and ALCA (in 2005), we all realize we must reach out more than we have to the states. And it's not just for regulatory issues. Maybe it's making sure PLANET is represented at their meetings, offering them speakers, etc. Working closely with the states is an all-encompassing responsibility."
Another thing Goldenberg would like to see happen is for more landscape and lawn care contractors to become active in their communities. While the U.S. landscaping industry is often viewed as this one huge industry, a lot of the action happens at the state or even municipal level. More landscape professionals in more locales—all sharing the same positive message of lawn care and landscaping's benefits for the environment and society—is very important.
"I encourage lawn care and landscaping professionals to become more active in their communities and speak out about the good things our industry is doing," Goldenberg says. "Unfortunately, many times, a lot of good news doesn't get published ... We have to demonstrate stewardship with respect to the work we do."
Some of the key regulatory issues at the forefront today include those pertaining to both water quality and water consumption. Unfortunately, Goldenberg reminds, the landscaping industry is an easy target.
"We need to make sure people understand the value of well-maintained turf," Goldenberg says. "Our industry has all the reason in the world to explain this to them, we just haven't done it in the right way. And I don't know what the right way is, but we're going to work hard to find it.
"We take the brunt of (the criticism) because we're the low-hanging fruit," Goldenberg continues. "But most water issues around the country are related to the septic systems being old and in need of repair or replacement. But lawn care is low-hanging fruit, so the activists concentrate on us instead of the bigger issue."
Goldenberg encourages landscape professionals to become members of industry trade associations, which may include their state association along with a national organization like PLANET. "Then they need to get involved so they can form coalitions in their own communities. Their competitors must become their colleagues in these instances. My job is to inspire them and help them understand how easy it really is for them to do that."