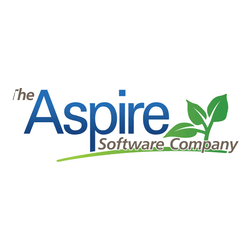 On August 25th and September 3rd, Aspire and The Herring Group will be co-hosting a couple of webinars together with a focus on forecasting as COVID-19 has created several new normals in the landscaping industry. With Kevin Kehoe and Greg Herring hosting the event, we believe this will be a very valuable experience for everyone in attendance.
Simply put, forecasting helps companies plan and make strategic decisions.  It's a tool that to use to increase profitability. A forecast is a financial picture of the future.
COVID-19 has created a new normal. For example, for companies with residential landscape construction, business is booming. For many commercial maintenance companies, sales of high-profit enhancements have declined significantly.
A new normal demands a new forecast — for the remainder of 2020 and separately for 2021.
Gathering Data to Create a Better Future (and Better Forecasts) -

 
August 25, 2020 at 11:00 AM CT 
On August 5, 2020, BrightView told Wall Street that it can improve the profitability of companies that it acquires by 80% in 18-24 months. Here's what they don't want you to know.  The average landscape company can improve its profitability by 80% without selling to BrightView. Aspire, Kevin Kehoe, and Greg Herring have been working with companies to do just that for years.
Join the upcoming webinars, co-hosted by Kevin Kehoe, founder of Aspire Software and Greg Herring, CEO of The Herring Group, as they walk you through how forecasting can benefit your business for years to come. In this webinar you can expect to learn:
What measures that are important to producing forecasts
How to calculate them using Aspire or in Excel
How industry giants utilize short-term and long-term financial forecasting
Case Study: Creating a Model for Short-term and Long-term Forecasts - September 3, 2020 at 11:00 AM CT 
The following week, Kevin and Greg will host a second webinar. They will demonstrate a model that they use to develop forecasts. This model relies on some of the measures from the first webinar as well as other reports. You will see:
How to develop short-term forecasts
How to develop long-term forecasts
What measures and reports are needed to build forecasts
Landscape companies can produce enormous amounts of data. Some companies track the data on spreadsheets. Others use more advanced technology such as highly efficient software programs like Aspire. In any case, when data is aggregated into well-designed reports, the numbers will tell a story.
Forecasting helps companies plan and make strategic decisions. It's a tool that to use to increase profitability.
Both webinars will be recorded and available in case you missed the live event.
As always, we will leave plenty of time for your questions.
About the presenters
Greg Herring has served as a CFO of both public and private companies. He is the CEO of The Herring Group, an operational and strategic finance consultancy. Using their proprietary Path to 12%, The Herring Group serves landscape business owners challenged by growth by installing financial dashboards and systems that provide more margin for their businesses and their lives.
Kevin Kehoe is the co-founder of Aspire Software and an industry veteran who has consulted with many landscaping companies during previous downturns, including the 2008-2009 Great Recession.