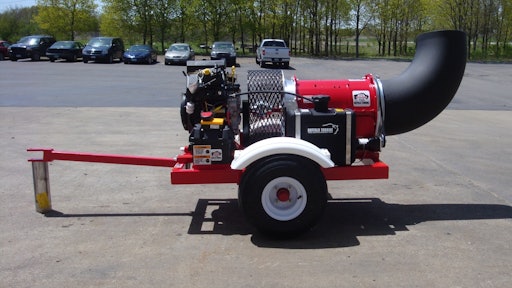 Tele Radio has provided Panther remote control solutions for multiple functions on the Buffalo Turbine debris / leaf blower range.
The concept was delivered to Springville, New York-based Buffalo Turbine, which manufactures a complete line of debris blowers; dust and odor control systems; and vector control products. The blower is utilized in a myriad of end user markets and applications.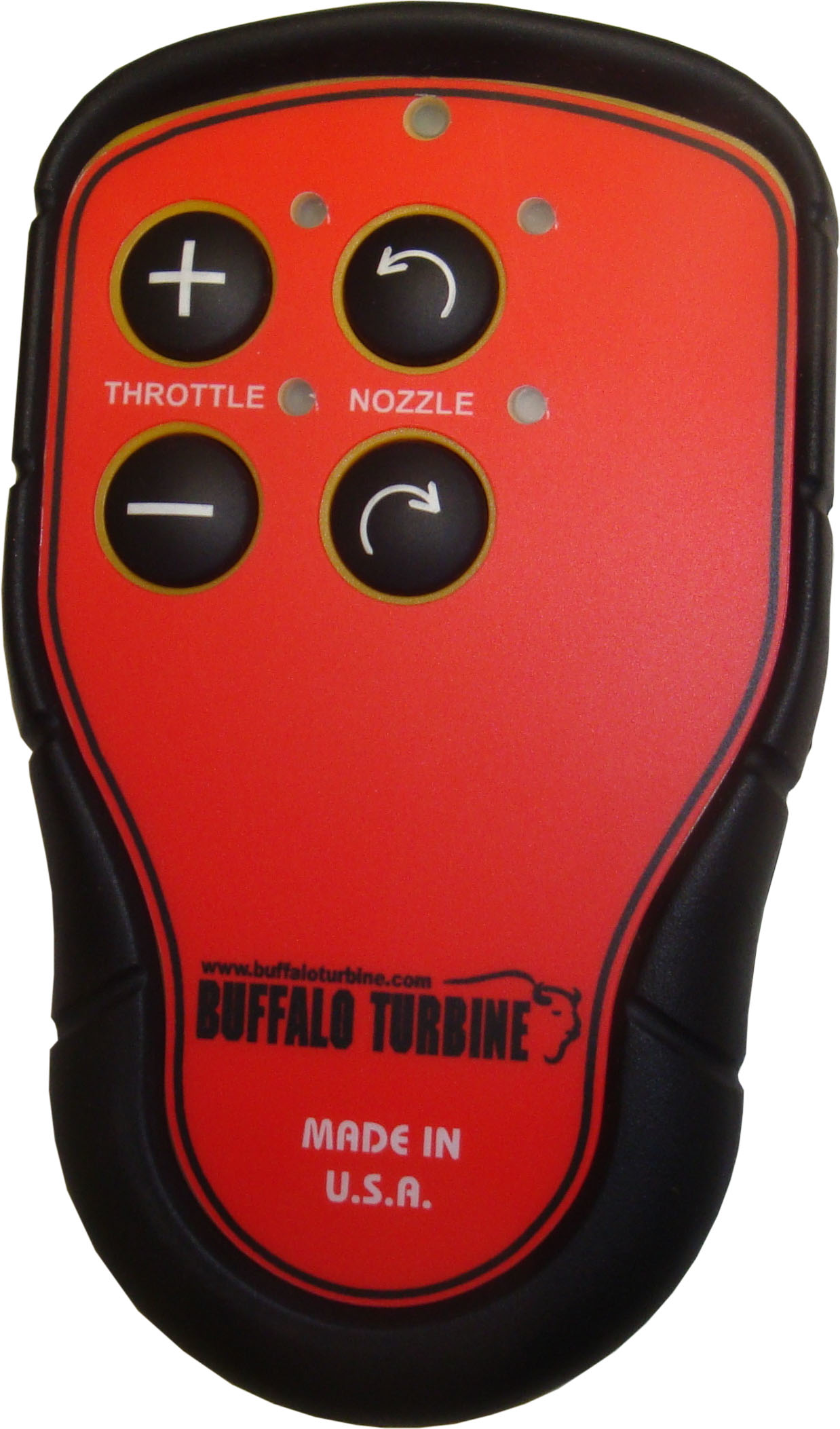 Tele RadioTele Radio has been a long-time provider of remote operative concepts to Buffalo Turbine and in this instance it met a requirement for remote changing of nozzle direction and control of the throttle on the blower's engine. The permanently-installed system will be used on multiple products in the range and can be retrofitted to older models already in the field. One model in particular is using two nozzles that Tele Radio had to integrate controls onto in order to manipulate each separately.
"We have been using Tele Radio on our debris blowers for 10 years, and they have proven to be quite reliable; users can operate equipment without actually having to touch the blower," says Hawk Horschel, sales representative at Buffalo Turbine, said. "Since introducing their controls on our machines, our products have performed better, while ease of use has been outstanding. A customer only needs 10 seconds to program a remote and be back to the job. The blower is much easier and quicker to use than it had been, which in turn gets the job done in a fast and safe manner."
Buffalo Turbine's catalogue of blower products—tow-behind, PTO, hydraulic, front-mounted, electric, and V10—is widely applied in settings as diverse as golf courses, poultry farms, roadsides, solar farms, and demolition sites. Highway departments, landscapers, demolition contractors, and paving firms are among those to have the manufacturer on speed-dial. All future orders will be delivered to the customer base with the new Tele Radio system, as standard.
"[Tele Radio] has been extremely helpful with integrating their product with ours and making it work how we want it to, to the point that its integration on our products has become a no-brainer," Horschel says. "We look forward to working with them on future products too. Business is great. Buffalo Turbine has been at the front of the debris blower market for years, and will continue to remain there, with powerful debris blowing technology in combination with innovative control solutions of Tele Radio."