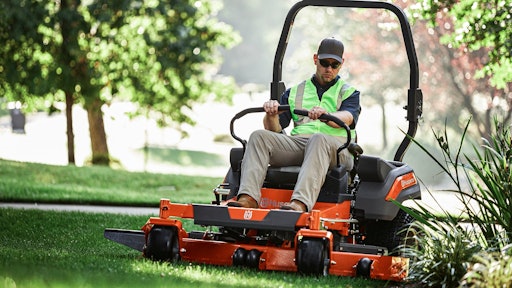 Husqvarna
Husqvarna Group has reached a settlement with Briggs & Stratton regarding the supply of engines for ride-on mowers. As part of the agreement, Briggs & Stratton will provide the majority of engines necessary for use in Husqvarna mowers scheduled to be sold for the 2022 season.
Per Husqvarna's press release announcing the settlement, the two parties have also agreed to maintain a modified supply relationship into the 2023 season.
In September 2021, Husqvarna announced the potential of a negative financial impact in 2022, after Briggs & Stratton informed the company it would not be able to supply all the engines initially ordered ahead of the 2022 season. By that point it was too late for Husqvarna to find another engine supplier, prompting the company to file a lawsuit in an effort to protect its customers and operations the company said in its press release announcing the lawsuit.
Husqvarna stated in the press release that the worst case scenario would be the loss of top line sales of up to approximately SEK 2 bn ($229 million U.S.), mainly in 2022 with limited impact in Q4 2021.
Now that a settlement has been reached, the lawsuit is withdrawn and Husqvarna said it no longer believes there will be a financial impact.
"We have achieved a satisfactory outcome that allows us to secure products for our customers in 2022," says Glen Instone, acting president Husqvarna Division and CFO of Husqvarna Group, in the company's press release announcing the settlement.
Companies in this article