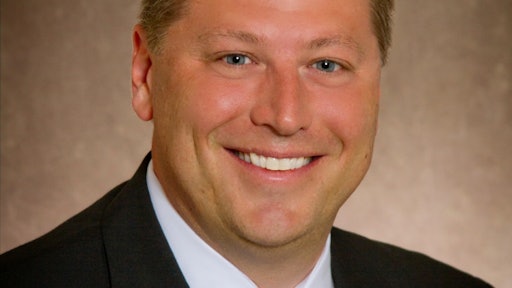 After just recently being acquired by Jacobsen, mower manufacturer Dixie Chopper has appointed a new general manager and added four more employees to its growing sales and marketing divisions. Dixie Choppers says the new key roles are part of its ongoing commitment to developing relationships with dealers, partners and customers.
Chris Vernon, previously vice president of strategy and product management for Jacobsen, has accepted the position of vice president and general manager of Dixie Chopper, effective immediately. Since 2001, Chris' extensive experience includes sales, marketing, and product management for Greenlee's telecommunication product lines, general management for Rothenberger, a pipe tool manufacturer and Greenlee joint venture partner; and, most recently, his role at Jacobsen.
"I am very excited about my new role at Dixie Chopper and the direction we are headed," said Vernon. "With Jacobsen and Textron behind us, we are making significant investments in our parts fulfillment, our products and our people. The four new strategic hires in our sales and marketing departments will help us continue the positive momentum we're experiencing in the marketplace. Expect to hear a lot more from Dixie Chopper in the near future."
David Hunt was hired as a product sales demonstrator and will support customers in North and South Carolina. David will be based out of Charlotte, NC, and comes to Dixie Chopper with 20 years of experience in sales.
Jason Sentell recently started as a territory sales manager and is responsible for supporting dealers and customers in western North and South Carolina. Jason joins Dixie Chopper with seven years of experience in sales and marketing.
Dena Jenkins was hired as the marketing and events coordinator at Dixie Chopper headquarters and will be specializing in trade shows, event planning and marketing strategy. Dena brings over 18 years of experience in marketing communications to Dixie Chopper.
Sierra Kennedy recently started as the public relations and communications specialist at Dixie Chopper's headquarters. Sierra will be managing media relations, social media and other marketing initiatives.