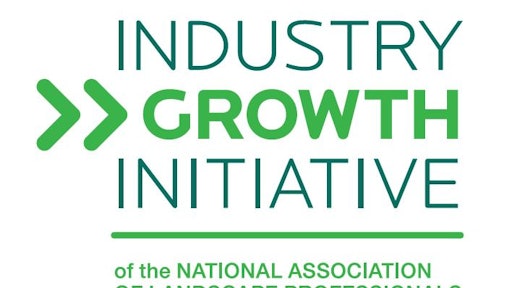 The National Association of Landscape Professionals (NALP) has launched its Industry Growth Initiative, a new consumer outreach program created to increase the visibility and perceived value of the professional landscape industry.
There are four primary objectives of the Industry Growth Initiative:
Grow demand for landscaping and lawn care services
Enhance perception of the industry
Protect against activist messaging
Grow the industry's workforce
Funding is needed
In order to carry out this vital work, NALP seeks to raise $1 million per year from industry companies committed to these objectives. Two fundraising levels have been outlined:
Industry Champion – these companies will contribute 1/10th of 1% of their landscaping or lawn care company's revenue; i.e. a million-dollar company would pledge $1,000
Industry Steward – these companies will contribute the highest amount feasible, anywhere from $600 to $200,000
The collective donations will help NALP implement its aggressive public relations, social media and advertising campaigns, along with other marketing initiatives designed to showcase the importance of managed green spaces to homeowners and commercial customers.
How a landscape company benefits
The primary objective of a donor would be to support an important cause geared toward helping to ensure a prosperous industry for years to come.
Additionally, those who elect to financially support the Initiative will also be given exclusive marketing benefits that will further assist them in promoting and growing their own businesses. These include access to a library of customizable press releases, high-resolution photos and video b-roll, ready-to-use articles for newsletters, suggested social media posts, and customizable employee recruitment videos.
Leading the charge
The Industry Growth Initiative is being spearheaded by Missy Henriksen, NALP's vice president of public affairs. She was brought onboard earlier this year after spending nearly seven years leading successful consumer education initiatives at the National Pest Management Association. "Missy's experience and track record of success are allowing us to hit the ground running in the creation of the industry's growth agenda," says Sabeena Hickman, CEO at NALP.
"There are definitely some similarities and overlap between the pest management industry and landscaping and lawn care, which helps," Henriksen says. "When I was with the NPMA, our goal was also to protect and grow the industry. We secured Bob Vila as a spokesperson to help advance our message, which was very effective. But generally, we sought to educate consumers on the health and property risks posed by pests, and how important it was to hire a professional to help provide protection. Many of the same tactics we used effectively at NPMA can now be used for NALP's Industry Growth Initiative."
Those tactics largely include media relations and social media outreach—and strong, consistent, fact-based messaging.
"While with NPMA, I was fortunate to have made several high-profile TV appearances to help get our message out," Henriksen says in reference to appearances on The Weather Channel, Rachael Ray, The Today Show and Dr. Oz, among others. "Hopefully we can leverage some of those existing relationships now."
A stronger online presence is also in the works. Websites are being created to educate consumers on the virtues of landscaping and lawn care, and to allow jobseekers to learn more about careers in this industry.
"We're also looking to do some children's initiatives," Henriksen says. "Today's youth are tomorrow's consumers and workforce." NALP plans to develop a playful and educational website for children (and their parents) to begin to familiarize them with the landscape industry – including the environmental and emotional benefits of managed green spaces, along with potential careers.
Finally, sometime down the road, Henriksen says NALP's goal is to also launch a paid advertising campaign to further help get the industry's positive message out there.
"The goal to raise $1 million a year is definitely a big goal, but there's a lot of important work that needs to be done," Henriksen points out. "I'm sure it's hard for companies to be among the first to raise their hands and say 'count me in'. A year from now, after they've seen everything we've accomplished, I'm sure it will be easier. But that said, 100% of our board members are commited to this, and the initial interest from NALP members seems very high. There is no doubt that we need to grow this industry and promote its professionalism. We're going to need strong support to see our goals come to fruition."
For more information on the Industry Growth Initiative, visit the website.