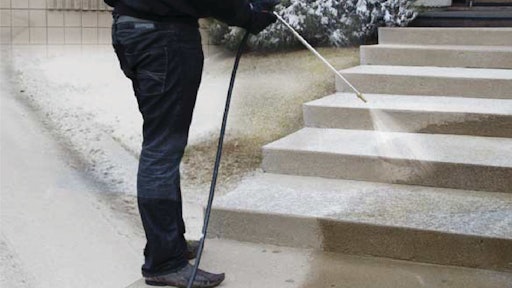 Ace Hardware recently revealed that Entry ice melt—a chloride-free, biodegradable deicing and anti-icing fluid manufactured by Branch Creek—will be available at select Ace stores throughout the 2019 winter season. Features include:
The power to melt snow and ice in as little as 30 seconds, creating a longer-lasting and safer walking surface.
A liquid formulation that is easy to apply quickly and evenly, thus achieving a lower application cost per 1,000 square feet than granular deicers.
A chloride-free solution that's safer for pets, plants, water and aquatic species, and concrete and metal fixtures.
The elimination of tracking salt through buildings, which can permanently damage carpeting and floors. 
Request More Information
Fill out the form below to request more information about
Biodegradable deicing solution melts snow and ice in as little as 30 seconds