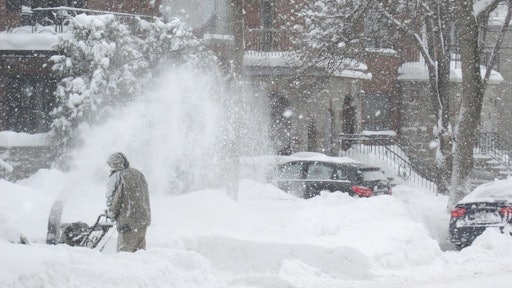 Jonathan Schill of Chambersburg, Pennsylvania, recently moved into a new home, USA Today reported. Schill only had a shovel at the time, and was challenged with a new and bigger driveway. Realizing a shovel wasn't enough for the job, but without access to a snow plow, Schill found a cardboard box for a 50-inch TV, complete with a shiny coating. He then attached the cardboard box to his lawn mower, creating a makeshift snow plow.
His fiance, Kaitlynn Toporzycki, recorded Schill's feat and posted the video on Facebook. The video already has more than 11 million views since it was posted December 30.
Schill still doesn't have to run out and get a snow plow in this cold weather. He said the box is still in near perfect condition and could even be used again, according to USA Today.
To read the original article, please click here.