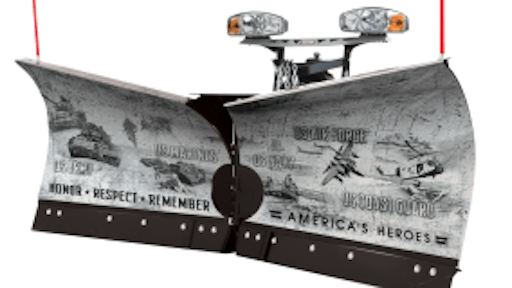 Western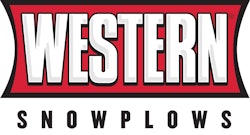 Western Products and Pro-Tech recently announced they are once again teaming up to auction off military-themed snow removal equipment at the 2019 SIMA Snow and Ice Symposium in Grand Rapids, MI
Proceeds for the Western MVP 3 v-plow will be donated to Camp Hometown Heroes while proceeds for the Pro-Tech 8' Fusion Edge Sno Pusher will be donated to Veterans Outreach Center, Inc.
 "We always look forward to teaming up with Pro-Tech in an effort to support military families," said Katie Sandieson, Western Products director of advertising and communications. "It is a great opportunity for us and our customers to show our appreciation to our service members—past and present."
People attending the trade show will have the opportunity to bid on a Western MVP 3 snowplow and Pro-Tech 8' Fusion Edge Sno Pusher plow.
The unique design of the plows commemorates each of the five branches of the U.S. Military and their veterans. Both plows will be on display in the Grand Gallery near the registration area with the live auction beginning at 12:30 p.m. on Friday, June 28.
For more information on the benefiting programs, visit their heir websites at www.hometownheroes.org or www.veteransoutreachcenter.org.
In addition, to learn more of the SIMA Snow and Ice Symposium, visit www.sima.org.