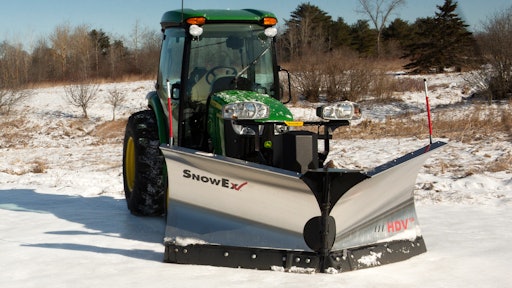 SnowEx Automatixx attachment kits are now available for a variety of OEM tractor models. This new, versatile offering allows direct attachment of SnowEx heavy-duty straight blades, V-plows or winged plows to tractors for improved plowing efficiency.
Quick and easy plow hook-up from one side of the tractor.
Removable push beam allows simple installation and removal of the kit.
No need to uninstall the mount to re-attach the tractor's loader system. 
Request More Information
Fill out the form below to request more information about
SnowEX Automatixx Attachment Kits for Tractors