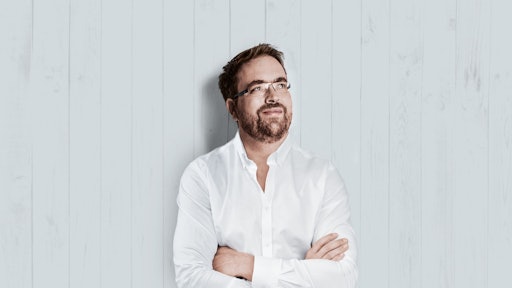 Vectorworks, Inc.
Global design and BIM software provider, Vectorworks, Inc. has named Lighting Designer Roland Greil and Vectorworks CEO Dr. Biplab Sarkar as the keynote speakers for the fifth Vectorworks Design Summit. This year's summit will have two firsts: an entertainment design keynote speaker and a West Coast location.

Keynote speaker for the fifth Vectorworks Design Summit, Vectorworks CEO, Dr. Biplab Sarkar.
From April 22 to April 24, 2020 in San Diego, California at the Omni La Costa Resort & Spa, design professionals, educators and students in the architecture, landscape and entertainment industries will be able to participate in industry workshops, product training for all levels of expertise, inspiring keynotes, networking opportunities and a customer appreciation party.
Sarkar with the support of Vectorworks staff will deliver the first keynote on Thursday, April 23 at 9 a.m. His talk "Simplicity to Design the Complex" will focus on Vectorworks' strategies to see where the company and products are headed, including partnerships, acquisitions and emerging technologies, to name a few.
"With design trends constantly evolving, we must remain at the forefront of new strategies and technology, giving our customers and users more reasons to feel empowered and confident in their designs," said Dr. Sarkar. "The Vectorworks Design Summit continues to be the best opportunity to share how we're supporting designers to create projects that push the limits of what's been done before."
On Friday, April 24 at 9 a.m., Greil of Woodroffe Bassett Design will address all industry professionals in his talk "Design Efficiency in Complex Conditions" focusing on how to stay efficient when given tight deadlines.
Using examples from his own entertainment design work, Greil will explore how software-assisted collaboration with project stakeholders — creative and drafting departments, installation and construction professionals, project managers and more — sets the stage for success, no matter the industry.
"As a Design Summit keynote speaker, I'm honored to have the opportunity to interact with a diverse group of people in various professions and industries who all share the same interest — using cutting-edge design software to meet their needs," said Greil. "I truly look forward to sharing some insights from my work in the entertainment industry at this year's Vectorworks Design Summit, and my hope is that people will have inspiring takeaways to apply to their own designs and workflows."
In addition to these two motivating keynotes, the conference itself will include more than 40 industry sessions and workshops, one-on-one tech support, networking events and over 90 hours of training. Various sessions will offer continuing education credits, where applicable.
All design professionals and industry experts are invited to the Vectorworks Design Summit. Register today and view more information by visiting vectorworks.net/design-summit.