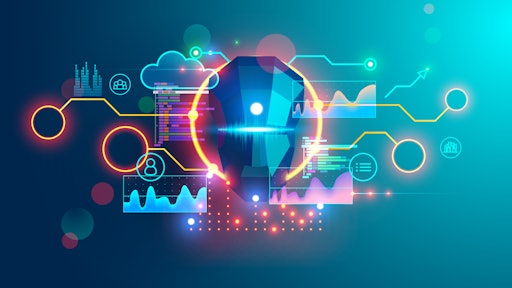 AndSus — stock.adobe.com
The construction industry and skilled trades at large are slowly embracing digital transformation, which is more urgent than ever in the midst of a battle against increased material costs, supply chain issues and a global labor shortage. Poor organization, communication and poor talent and project management are also to blame.
Mobile apps allow design/build companies to collect data in one place, instead of trying to pull information from separate sources, which can jeopardize accuracy and complicate data analytics. The shift in the industry's willingness to embrace technology will impact the future of skilled trade work and grant those who embrace it with a competitive advantage, allowing for data-driven decision-making, enhanced productivity, more efficient workflows and better customer relationships.
Informed decisions based on real-time data
Using manual systems is very costly at the moment, considering how much more efficient it is to use software to manage labor, inventory, tools, etc. Mobile apps can help construction companies do just that by providing the proper tools to track items such as employee hours and material usage. Technology such as intelligent modeling and mobile software allow design/build professionals to collaborate in real time with data from the field sent straight to the cloud without wasting time on paperwork.
However, it's not just about using technology; it's about how to use it and which tools to prioritize. Significant training and investment into a few necessary tools and prioritizing one data system proves more efficiency than manual data collection and the usage of separate IT systems.
The productivity battle
Technology can also eliminate various obstacles to productivity. Poor organization is listed among the primary reasons for poor productivity and cost outcomes in the industry. With its ability to organize and filter contextual data, AI can help skilled trade pros streamline their day-to-day operations and maximize their productivity. Mobile apps that let users schedule jobs, share job data and even collaborate on jobs is an example of how technology can increase productivity in the construction industry.
Lacking communication also leads to low productivity levels and high project costs. One way to improve communication is to ensure everyone has the tools to communicate in the same language by leveraging standardized communication frameworks. Reporting would benefit most from such a framework, allowing everyone working on a project to understand where it stands at any time. This is another way apps that enable automated communication and settlements between different parties on a project can make a big difference.
Last but not least, scalability can benefit from technology and software systems, creating a more automated workflow and giving workers the ability to take on larger projects and increase the scale of their business. This is crucial because construction remains a thin-margin business, and without scaling business models, many construction companies and construction pros could lose out on the competition.
Automated invoicing and inclusive payments
The construction industry is notorious for relying on paper, which can greatly slow down the payment process. Digital payments are also becoming the default—more than four in five Americans used some form of digital payment in 2021, according to McKinsey's 2021 Digital Payments Consumer Survey.
Many organizations believe that business-to-business transactions benefit the most from faster payments. Providing security and finding a way to integrate your payment system into existing tech is necessary to provide customers with a consistent and seamless experience across the board. This also allows construction professionals to scale their business model.
Since many construction workers are always on the go, mobile apps that can enable these features will provide the most value. Construction businesses need the ability to generate invoices, process payment and deliver receipts while on a job site interacting with customers.
Build customer relationships
A seamless communication and invoicing platform also means greater customer retention because you are building a relationship with your customers and reducing friction. What matters is the end to end customer journey, across all touchpoints. Seamless customer journeys make repeat purchases more likely. Customers who enjoy the purchasing journey will also spend more and may even recommend the construction company to a friend.
Technology also increases transparency by making it easier for customers to find and receive the information they need to make informed decisions. AI can help design/build companies generate more accurate quotes before a job. It can also help find the right pro based on the work that needs to be done. That information creates trust from the customer that will also increase retention.
Using AI to improve data collection
To maximize the use of AI, connectivity via sensors and IoT on a jobsite is crucial. The use of AI mobile apps, on top of improving communication, workflow and offering the ability to work from anywhere, also play a major role in data collection. Data collection apps are helping construction companies gather faster, more accurate and higher quality data from job sites. This is why these AI apps are becoming the norm in the construction and home service industries, and pros have to step up if they don't want to be left behind.