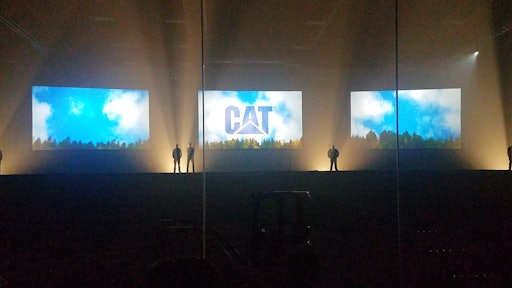 I recently had the pleasure of attending Caterpillar's year-end press briefing at the Edwards Demonstration and Learning Center near Peoria, Illinois. The company was proud to present its Next Generation mini hydraulic excavators, 440 and 450 backhoe loaders, 903D and 918M compact wheel loaders (check the 903D out on Page 29 of the November/December 2018 issue), and CUV85 and CUV105 D utility vehicles, just to name a few.
There were equipment demonstrations, product presentations and machine walk-arounds. I even had the opportunity to get my hands on the equipment. But more importantly, Caterpillar flew in a handful of the end users that participated in its customer feedback process during the design of some of these new products. It was an effective strategy bringing in this customer panel to discuss the particulars of the machines and their role in refining the design process to match what end users actually need in a piece of equipment because it dovetailed nicely with Caterpillar's mantra—Inspired by Customers.
This customer-centric approach to engineering can help result in right-sized equipment that's intuitive for landscape contractors to use because landscape contractors were consulted during the design phase. One example of a new feature Caterpillar incorporated into a machine due to customer feedback is joystick steering (called the Stick Steer) on its Next Generation mini hydraulic excavators. This new steering system allows you to switch—with the touch of a button—from conventional lever/foot-pedal steering to left-hand joystick control. Since I had a chance to hop on one of these mini excavators, I can attest to its ease of use and smooth operator control. The joystick was not only responsive, but also intuitive.
I worked on a product design business-to-business magazine in a different life and I made it my mission to try to get my design engineering readers to think more like an end user. There were countless tales of design engineers missing the mark on a product because they were thinking like design engineers and had a hard time putting themselves in end users' shoes. Often, they would build extra bells and whistles into a product just for the sake of having them. These added features not only frequently drove up the cost of the product, but also added undue complexity to the product, thus intimidating end users.
One of the guys on Caterpillar's customer panel mentioned that he enjoyed his work because of the sense of accomplishment and self-satisfaction that accompanies the completion of a project. Another said he liked playing in dirt when he was a kid and he still loves it today. While new technologies and fancy features are novel, at the end of the day, landscape contractors just want equipment that works productively—whether it's mowing grass or moving dirt—and gets the job done.
Wikipedia says the "voice of the customer is a term used in business and information technology to describe the in-depth process of capturing customer's expectations, preferences and aversions." The voice of the customer is critical because it's how you figure out how to meet and hopefully exceed customers' expectations. But first, you have to initiate that conversation.
It's built into Caterpillar's production process. Is it built into yours? How often do you seek customer feedback? If you receive constructive criticism, do you take steps to address it? If not, maybe it's time to start searching for the voice of your customer and then listening to it.