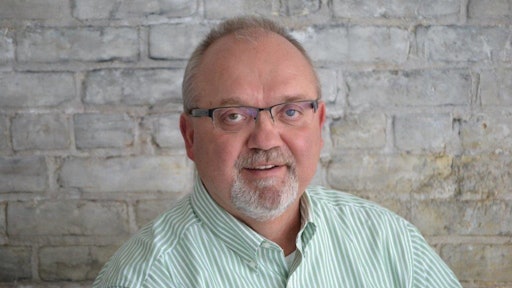 If you think robotic lawn mower technology is a novelty that will eventually disappear, think again, because the market potential continues to gain momentum. According to the market research report, "Global Robotic Lawn Mower Market – Strategic Assessment and Forecast 2017-2022," published by Beige Market Intelligence, the market is projected to increase by a compound annual growth rate (CAGR) of 19 percent in terms of volume.
According to the report, the rise in new residential construction will stimulate the demand for landscaping services and options on how to keep those new lawns manicured. Commercial property owners will also express interest in the new technology as a way to enhance the aesthetic appearance of their facilities.
For professional landscape contractors, the robotic lawn mower has significant potential to not only maintain the well-groomed appearance customers want, but also to do so without dedicating valuable human resources to perform the task. For landscaping contractors, maintaining lawns is time-consuming, and the return on investment is not as great as hardscaping or other landscaping services.
Secondly, landscape maintenance businesses, like many other businesses, are having a difficult time finding workers to handle the business they have and would like to pursue. With limited human resources, programming a robotic lawn mower to maintain a customer's property frees up at least one employee from the task of cutting grass. That employee is now available to work on projects – ornamental plantings and maintenance, or hardscaping features – that carry a higher value to the property owner.
Developing a skilled-labor crew allows a landscape contractor to pursue more work that carries a higher price tag, while the robotic crew keeps the lawn well-manicured.
While homeowners who maintain their own lawns are beginning to show more interest in robotic lawn mowers, thanks to the fact that the technology is becoming more affordable and many of those homeowners have used similar technology – the Roomba – to maintain the inside of their homes, it's the professional landscape contractor who can certainly benefit from the technology.
There are landscape businesses in the United States currently employing the technology for the reasons mentioned above; and there will be more who decide to do the same. And if you only focus on lawn maintenance, the technology allows you to pursue more accounts without adding more mower operators.
Obviously, you need to evaluate whether the technology is right for your business. You can always implement it on a limited basis to see how it performs for you and if it meets your customers' expectations. But you can be sure there will be more robotic mowers and discussions about the technology at the upcoming Green Industry & Equipment Expo (GIE+EXPO) at the Kentucky Exposition Center in October.
The robotic lawn mower could be a valuable addition to your trailer as you try to grow your business, focus on more profitable services; or do both with limited access to a qualified crew.