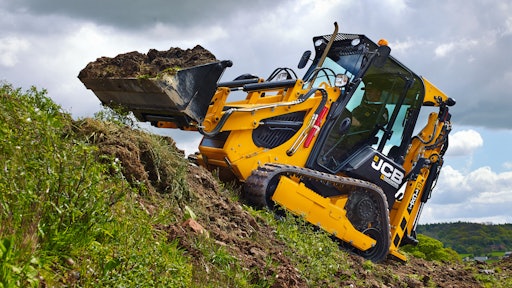 JCB will exhibit a range of innovative, rental-ready construction and landscaping machines at The ARA Show 2020 in Orlando, Florida from Feb. 9-12.
The ARA Show is the American Rental Association's annual convention and trade show for the equipment rental industry. It features construction/industrial equipment, general tool/homeowner equipment and party/special event equipment, as well as rental-specific seminars and industry networking.
The event will be the debut for JCB's range of trailer-mounted RS Generators, which includes five Tier 4 Final-compliant models ranging from 56 kW (70 kVA) to 500 kW (625 kVA).
In another ARA show debut, JCB will exhibit the new 2TS-7T Teleskid. As the world's only skid steers and compact track loaders with a telescopic boom, JCB Teleskids lift higher, reach further and dig deeper than any comparably-sized skid steers on the market.
"The ARA show provides rental professionals with the opportunity to learn more about the new construction machines their customers are demanding," said Steve Fox, president of Direct Sales and Product for JCB North America. "And JCB products have been in increasingly high demand from rental customers in recent years—aided by game-changing innovations such as the Teleskid, 1CXT backhoe loader and 19C-1 electric mini excavator—and we look forward to that continuing as we introduce new machines in 2020, beginning with the 2TS Teleskid and RS Generators."
After first being previewed at The ARA Show in 2019, the JCB 1CXT backhoe loader and 19C-1E electric mini excavator are expected to draw plenty of attention at the 2020 event. The 1CXT is the only tracked backhoe loader available in North America and offers excellent material handling and excavating capabilities in an easy-to-transport, skid steer-sized platform.
The JCB E-TECH 19C-1E is the world's first fully-electric, untethered mini excavator, delivering the same performance as a diesel-powered excavator but with no exhaust emissions and less noise than many household appliances.
Other JCB construction machines on display at The ARA Show 2020 will include the 3CX GLOBAL backhoe loader, 504-13 and 512-56 Loadall telescopic handlers, 270 skid steer loader, S1930E and S3246 electric mobile aerial work platforms and the 407 wheel loader.