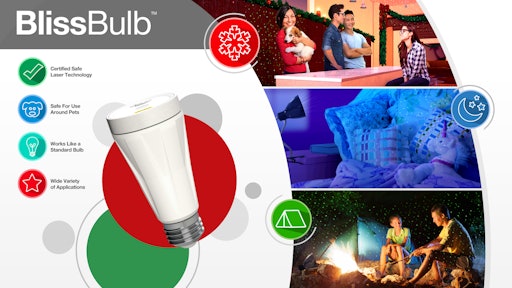 The BlissBulb from BlissLights is new technology in a classic package that works like a regular light bulb to create thousands of pinpoints of light both indoors and outdoors. The light further offers:
The ability to plug directly into any standard socket or landscape lighting fixture, eliminating messy cords by discretely hiding with existing home décor. 
Suitability for year-round use on landscapes, patios, homes and more.
A laser-based bulb for low energy consumption and long bulb life.
Availability in red, green and blue.
Request More Information
Fill out the form below to request more information about
Thousands of Pinpoints of Light Outdoors