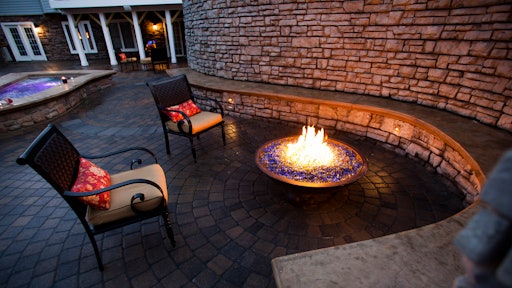 Hardscaping a backyard can bring the feeling of a staycation, or a vacation taken at home, to a home without the hassle of making a reservation, packing a suitcase or spending big bucks on plane tickets.
"Many people are doing what is referred to as resort hardscaping: trying to make their everyday backyard more like their resorts they visit, so they can enjoy it year-round instead of just on vacation," said Tom Wambaugh, president of Waterfall Gardens Landscape, Brecknock Township, Pennsylvania.
The National Association of Landscape Professionals agrees that creating a staycation at home is key for 2019, and with many homeowners aging in place, having a spot to relax and enjoy the outdoors that is easy to maintain and accessible is growing in popularity.
Not only does a private getaway with secluded spaces for unwinding add to the ambience of a residence, the curb appeal that hardscaping brings to a property is a boon in the current sellers' real estate market.
To read the full original article, please click here.