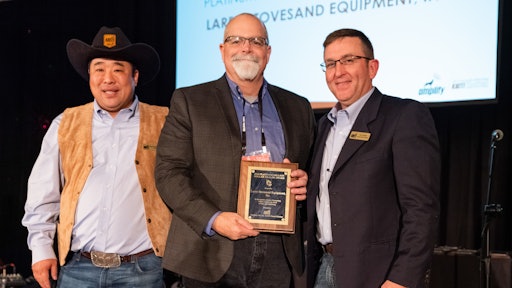 Kioti Tractor
Mike Schramke spent much of his career in the car business.
In 2015, he and Larry Stovesand started a Kioti tractor and utility vehicle dealership in Tennessee. Today, he is the company's largest dealer in the United States and has been awarded the 2018 Top Sales Dealer Award for outstanding achievement in the field of sales and marketing.
Schramke was recently at the 2019 Annual Kioti Dealer Meeting in Raleigh, N.C., where he spoke with us about Kioti and its newest equipment.
"I was in the car business most of my life running auto dealerships, and a guy I worked for at a Ford dealership bought a Mahindra tractor franchise," Schramke says. "I thought it sounded fun, so I asked him if I could run that. I really did enjoy it and I started looking for a brand to have a franchise of my own."
Finding the Right Fit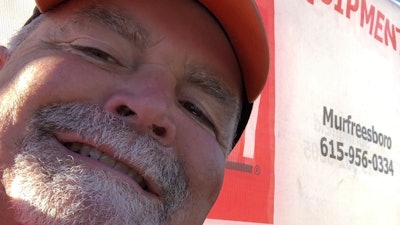 After researching different brands in the tractor market, Schramke chose Kioti.
"Kioti seemed to me to be a company that I could compare to Hyundai 20 years ago, Kia 10 years ago, LG, Samsung," he says. "It just seemed to me that the Korean products in general were the next Japanese (automobile and technology company) and I was right."
Schramke recently bought out Stovesand's share of the dealership, and is expecting another record year of sales.
"Every year, we've increased our sales by about 25%," Schramke says. "We'll do over 400 tractors this year. Next year, I hope to be able to do 500."
Schramke says sales at the dealership tend to reflect the brand as a whole.
So far, most of his customers have been semi-rural suburbanites looking for vehicles in the 30 to 50 hp range. As the dealership continues to grow, he is seeing more customers interested in agricultural equipment.
Kioti manufacturers tractors, utility vehicles, mowers and other equipment in the 22 horsepower to 110 horsepower range.
"Nashville does have an agricultural type of a vibe to it; there's a lot of tobacco farms," Schramke says. "We do more of the agricultural machines now, the RX series PX series, than we had before. Kioti certainly makes great ag-type tractors, up to around 100 horsepower. But that is a vastly untapped market for Kioti and certainly something that them as a company and us as a dealer would like to make better end roads on."
Many of his ag customers come to him looking for utility vehicles. Schramke hopes that after trying out a Kioti, they'll return when they need additional equipment.
"The way it's been working for us is if a guy has a cattle operation or a tobacco farm, they typically have an ag tractor or two, then they buy a small utility tractor, oftentimes from me," he says. "They discover that it really is an awesome product, so I have a legitimate chance when he wants another ag tractor, to sell him an orange one then."
Generally, his sweet spot is the small farmer looking for a 30 to 50-hp tractor.
A Cut Above
Kioti ventured into the lawn care market with a series of zero-turn mowers in 2019.
Schramke says when the dealership first opened in 2015, they tried a couple different brands of mowers and were not real successful.
"I was focusing on tractors and I know a lot of a lot of lawn care dealers will take on a tractor franchise as a side business," he adds. "It was kind of the opposite for me, I was a tractor dealer and I thought I'd like to get mowers of try."
Unsuccessful in the venture, he got out of it and remained dedicated to the tractor business.
When Kioti announced its intention to get into zero-turn market, Schramke was interested.
"It fits nicely for me because I already have a customer base of my own, that I can contact whether by email or postcard or when I see them in service," he says. "If they like their tractor, and if they like me as a dealer when it comes time for a mower, they'll give us a chance."
Schramke says about 75% of the mowers he has sold have been to existing customers.
"I don't think as far as my business, it's ever going to be a major player not compared to 400 or 500 tractors a year, but, but it's nice. Anytime you can keep the dollars in house, especially from your pre-existing customers it's helpful," he says.
Equipment Updates
Kioti recently enhanced several tractor models as well.
The CK2510 compact tractor upgraded from a rocker style pedal to hydrostatic, for example, and the CS tractor improved from a single piston on the loader. Many of these changes were unveiled at its 2019 national dealer meeting.
"It wasn't a major year of change, it was more a year of needed adjustments on some of the current products," Schramke says. "It's all things that I think the customers and the dealers and Kioti wanted and knew that the machines needed."
Many of the new tractors include cabs with heating and air conditioning, like the 26 hp cab tractor, which fills a void in Kioti's lineup, Schramke says.
"The 26-horsepower cab is going to be an interesting machine," he says. "We sell, in middle Tennessee, we sell a lot of the 35 and 40 horsepower, small cab tractors. It's air conditioned, it's heated, and you know, it's an awesome cab tractor. Not as much where we're at, but in the northeast and northwest, there is a market for lower horsepower cab tractors that can remove snow and have the availability for air conditioning."
Brand Recognition Improving
When Schramke first started his dealership, he spent much of his time answering customer questions, such as how to pronounce the name (like the animal), where the equipment was produced (South Korea), is it a knock-off of Kubota (it's not).
"That was a challenge to overcome, but it occurred to me that if people are asking that question, that also means that they're not necessarily brand dyed in the wool, loyal," he says. "They aren't the seventh generation of a person that has had green tractors, you know, or else they wouldn't be at my place anyway. So, if they weren't dyed in the wool brand loyal, it gave me an opportunity to show features, benefits, advantages, and I don't have that problem anymore. People know the brand and they know me as a dealer."