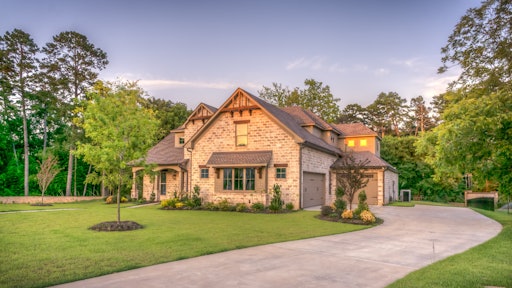 No matter what industry you're in, every startup business owner has the same burning question: "How will I get my first customers?" Here are some smart strategies you can use to identify and attract those critical first customers.
1.  Make a list of prospects
As you've done the groundwork to launch your business, you've undoubtedly met some people who could be potential customers. For instance, these could include people you surveyed in a focus group or connected with on social media. Put them on a list of prospects. B2B startups can put businesses they've interacted with on the list. You can also do some homework online to find companies that are likely buyers for what you sell and add them to your list.
2. Look for referrals
Ask everyone you know if they know someone who might buy what you're selling. You never know where a great referral will come from, so alert your social media connections, neighbors, former co-workers, even your distant cousins that you're looking for customers. Enlist your spouse, friends and other connections to help brainstorm ideas for first customers, too.
3. Work your network
Find out what local business networking groups exist for your industry and attend some of their meetings. Focus on sharing how you can help others, not so much on how they can help you. Connecting with other business owners is a great way to sniff out prospects, whether you sell B2B or B2C.
4. Show it off
Exhibit at trade shows that attract your target customer. For instance, if you're starting a wedding planning business, a bridal trade show would be an ideal place to rent a booth. Just make sure you're ready to deliver when a customer places an order or makes a purchase.
5. Attend industry events
If you're selling B2B, you don't necessarily have to pay for a booth to benefit from a trade show or industry conference. You can just go to meet people (be prepared with key marketing materials such as business cards or sales sheets, of course). Don't try to pitch people with a hard sell; instead, focus on building connections with people who could be helpful in your new business. Then contact them when you're back in the office and start building a relationship.
6. Team up with other business owners
 Find another entrepreneur whose products or services are complementary, rather than competitive, with yours and ask about connecting you with prospective clients. If you're starting a pool cleaning business, for example, see if local lawn-care companies know of any clients whose pools are looking shabby, and ask for a referral.
7. Build an online presence 
Get your website up and running (even if it's just a simple site) and use search engine optimization (SEO) to get found when people search online for what you sell. Your first customer could very well come from a search engine.
8. Spread the word on social
Starting up your social media accounts before your business officially launches is a great way to generate excitement about your grand opening, products or services. Use social media advertising to target people who meet your target market criteria and get them to follow you for updates. Encourage them to spread the word to their friends, and so on, and so on.
Once you've got that first customer, treat them like gold. Make sure they're satisfied and work to keep their business. As you build a history with your first customers, turn them into brand advocates to help attract more customers and gather customer testimonials you can use to promote your business.
About the author:
Rieva Lesonsky is CEO and President of GrowBiz Media, a media company that helps entrepreneurs start and grow their businesses. Follow Rieva at Twitter.com/Rieva and visit SmallBizDaily.com to sign up for her free TrendCast reports. She's been covering small business and entrepreneurial issues for more than 30 years, is the author of several books about entrepreneurship and was the editorial director of Entrepreneur magazine for over two decades. Original source was a blog post on U.S. Small Business Administration website. Click here for more.