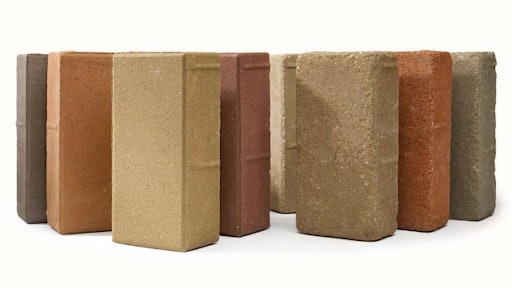 California-based CalStar Products is introducing its line of sustainable pavers at the Hardscape North America Show, which is co-located with GIE+EXPO in Louisville, KY. CalStar pavers are a sustainable and competitively priced alternative to concrete and clay pavers.
"Our products give landscape contractors a way to differentiate themselves," said Karen Righthand, director of marketing for CalStar Products. Righthand also said the unique paver products match traditional pavers in terms of appearance and durability, while also helping contractors lower their carbon footprint and qualify for LEED points (green building standards).
CalStar Products uses proprietary technology to produce pavers for the Green Industry that offer unique environmental benefits. The company's unique manufacturing process allows for the use of 50-85% less energy to produce lower carbon emissions. CalStar pavers contain no Portland cement or red clay.
CalStar pavers also offer a 10-year warranty. The Holland line includes eight popular through-body colors and three range colors, available in both velvety surface texture and a tumbled finish. Installation is reportedly fast, easy and true.