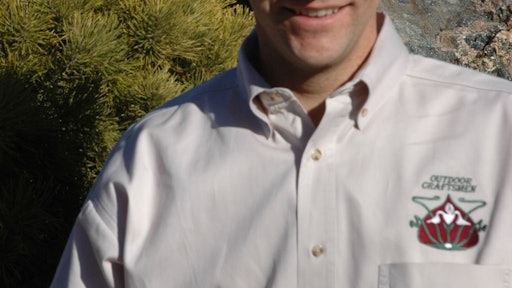 The Associated Landscape Contractors of Colorado (ALCC), the professional trade association for Colorado's landscape contracting industry, has announced its 2012 state board of directors:
President: Barry Wagner, Outdoor Craftsmen
Vice President: Mark Pribramsky, Earthscapes
Secretary/Treasurer: Kevin Overley, Landtech Contractors Inc.
Past President: Judd Bryarly, Timberline Landscaping Inc.
At-large Directors: Bill Cary, Pickens Technical College; Nate Caldwell, Foothills Landscape Maintenance LLC; Kelly Gouge, Swingle Lawn, Tree & Landscape Care; Zachary Johnson, Green Ink Designs LLC/Colorado State University; Dan Long, Long Landscape Ltd.; Peter Milstein, Distinctive Gardens by Pete Moss; Dean Murphy, Terracare Associates; and Polly Bailey-Rule, BestYard.com.
"ALCC is comprised of members who want to be held to a higher standard of professionalism. They also want to stay current with issues that affect Colorado and their businesses, including responsible water/environmental practices and labor and employment issues," Barry Wagner said. 
With more than 600 members statewide, ALCC promotes the responsible use of water and other natural resources and provides educational and industry certification opportunities to Colorado's landscape professionals. ALCC celebrates its 50th anniversary this year.
ALCC member firms provide a wide range of landscape services including design, installation, maintenance, consultation and water management. For more information about ALCC visit www.alcc.com.