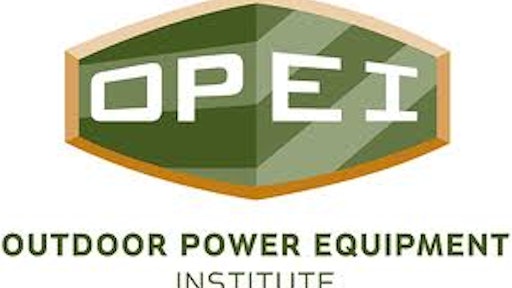 The Outdoor Power Equipment Institute (OPEI) recently announced its 2013-2014 Officers and Board of Directors during the OPEI Annual Meeting in Williamsburg, VA, June 18-20, 2013.
Officers for the 2013-2014 year include:
OPEI chairman - Todd Teske, chairman, president & CEO, Briggs & Stratton

OPEI vice chair - Paul Mullet, president, Excel Industries

OPEI secretary/treasurer - Lee Sowell, president of outdoor products, Techtronic Industries, N.A., Inc.
"OPEI is entering this new fiscal year stronger than ever, both organizationally and financially," said Kris Kiser, president and CEO of OPEI. "The OPEI Board reflects the impressive scope and breadth of our membership. Our membership is at a record high, representing small engine manufacturers with a range of power sources, utility vehicle manufacturers, and a myriad of small engine equipment manufacturers and suppliers serving a broad range of industries and uses."
"OPEI's long history and strong membership put us in a unique position to make sure we are bringing good quality high value products to the marketplace," said OPEI chair, Todd Teske. "Our collective strength to influence legislation in order to protect our employees and consumers and to communicate accurate information about our industry will continue to be our focus into the future. For the over hundred million consumers who use our products, we want them to know we are working hard for them."
Continuing their service on the OPEI Board are: 
Immediate past chairman - Daniel Ariens, president & CEO, Ariens Company

Marc Dufour, president, Club Car

Peter Hampton, president, Active Exhaust Corporation

Jean Hlay, president and chief operating officer, MTD Products Inc.

Steven Bly, executive vice president, Echo Inc.

Ed Cohen, vice president of Government & Industry Relations, Honda North America

Michael Hoffman, chairman, chief executive officer, The Toro Company

Tim Merrett, vice president, AT&T Global Platform Turf & Utility, Deere & Company

Fred Whyte, president, Stihl Incorporated
New to the board this year are:
Tom Cromwell, president, Kohler Engines, Kohler Company

John Cunningham, president, Consumer Products Group, Stanley Black & Decker, Inc.