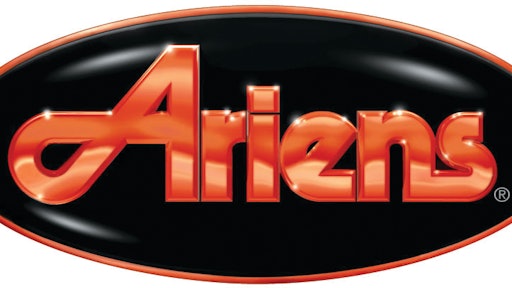 Ariens Company has agreed to acquire select assets of three specialty direct marketing brands from W. W. Grainger: Gempler's, Ben Meadows and AW Direct.
"As we grow the distribution side of the business, these companies represent strong niche segments that fit nicely with our current portfolio of outdoor brands," says Dan Ariens, company president and CEO. "This acquisition allows us to build a more diverse distribution platform for the company that will ultimately help offset the inherent seasonality of some of the company's equipment products such as snowblowers."
The three brands are all direct marketing companies providing equipment and supplies to niche professional markets:
Gempler's serves the agricultural, horticultural, grounds maintenance and contractor markets.
Ben Meadows serves the forestry, fire and rescue, resource management and grounds maintenance markets.
AW Direct serves the towing and service vehicle markets.
HOW DO DEALERS FEEL? Greg Olson of Olson Outdoor Power Equipment in Muskego, WI, has been a longtime independent servicing dealer for Ariens equipment. While Ariens has made some major distribution changes in recent years—including the placement of certain lawn and snow equipment in big box retailer Home Depot—the acquisition of these three W.W. Grainger brands doesn't seem to be an additional threat to its independent dealers, at least not Greg Olson.
"I guess this is Ariens' way of diversifying so they aren't so reliant on lawn and garden equipment," Olson says. "It makes sense. In the past, all Ariens products have been available for its dealers to step into if they want to. So this could create another way for us to diversify our business." For example, Ben Meadows carries a variety of specialty landscaping products including erosion control blankets, landscape fencing and biodegradable turf staples. Gempler's carries things like mulch and turf colorants, greenhouse film, composting equipment and ice melters. AW Direct carries items such as tool storage devices for vehicles, door tools and winches.
Olson isn't concerned that Gempler's, Ben Meadows or AW Direct will create additional competition for the Ariens equipment he sells, such as lawnmowers, snowthrowers or tillers. "It's all good," Olson says. "If anything, this acquisition will give dealers like me an opportunity to get into some products that aren't reliant on grass growing and snow falling."
Another Ariens dealer, Mark Bergren of Ken Bergren Inc. in Williamsport, PA, hasn't given the announcement much thought yet. "I suppose Ariens could make some of their equipment available to these three new companies they bought, but I'm not too worried about it," Bergren relates. "Gempler's and these other brands, as far as I know, aren't really popular up in our area. And anyway, Ariens is already in Home Depot, so I already have a lot of competition. I only sell the Ariens snowthrowers, not the lawnmowers or anything else. These things aren't appliances, and will need some kind of servicing eventually. I hope that Ariens is still looking for service allies, not just mass marketers."
Post-acquisition transition. Ariens Company will retain certain management, customer service and other employees currently working for the three companies. It will also continue to maintain Wisconsin offices in Madison and Janesville where the positions are currently located. The company will continue to distribute Gempler's, Ben Meadows and AW Direct products from the current distribution center located in Janesville, WI.
"We are working to ensure a seamless transition so that customers do not experience any disruption of service or changes to the way they interface on a day-to-day basis with these brands," says Ariens.
The brands will be operated as a single entity under a newly formed Specialty Brands Group which also includes aftermarket equipment parts supplier Stens and commercial landscaper parts supplier J. Thomas.