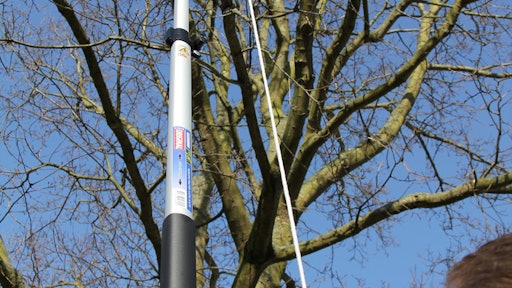 Earth & Turf Products has announced that it has agreed to assist Metallo Tools of Wieringerwerf in the Netherlands with the introduction of their products in the USA. The Metallo range consists of a complete package of cutting and pruning tools for the professional user as well as for the quality conscious consumer. Keizerskroon Metallo is an internationally respected Dutch brand, with production facilities in Europe and Asia.
The Metallo product line includes a wide variety of pruning tools, applicable for various purposes. The range includes, among others, pruning shears, hedge shears, branch shears, grass trimmers and telescopic poles with tree-pruning elements. Spare parts are available for almost all Metallo products. Metallo offers the user as much as a 10-year guarantee on craftsmanship.
With telescopic poles and pruning elements from Metallo, you can prune up to a height of 6 meters (19.7 feet). The products are all produced from high-quality, lightweight materials. Combined with these telescopic poles, the K-6770 pruner features a "Gear Power" transmission and can prune limbs with a diameter of 50 mm (1.9 inches) without significant effort.