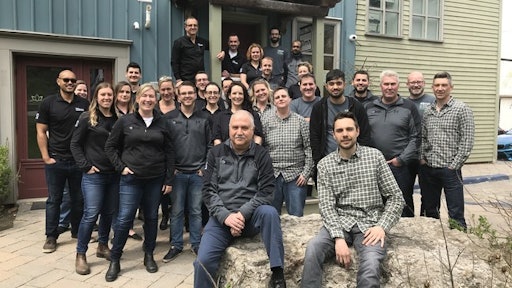 LMN
LMN Inc., a provider of landscape business management software, today announced its move to a larger, newly designed office space in Markham, Ontario. The new headquarters will be located at 180 Enterprise Boulevard, in the heart of a growing business area and officially opened on June 3.
"These are exciting times for our team as this move signals a major milestone in LMN's growth," said Mark Bradley, CEO of LMN. "As the high tech capital of Canada, Markham will give us access to an incredible pool of talent as we continue to grow. The office features dynamic workspaces, a lunchroom and plenty of sunshine and inspiration."
For more on the LMN move click here.