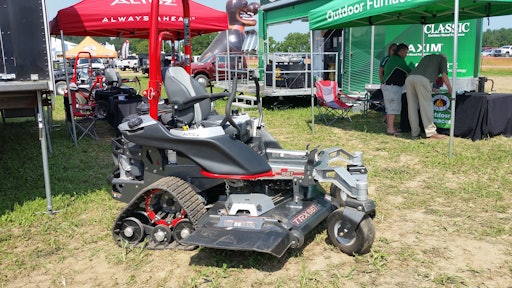 No matter what they were selling, from massive farm equipment to alpaca wool socks, exhibitors at the 2019 Wisconsin Farm Technology Days said they weren't impressed by the number of people in attendance.
Across the board, vendors spread throughout the 70-acre "tent city" at Walter Grain Farms in Grellton said the people traffic during the three-day event had been slow.
Even the creampuff sales were down, according to food vendor Tim Brunk. The show's Executive Board's goal was to sell 10,000 pastries, but Brunk said they'd only sold 5,000 as the event wound down Thursday afternoon.
Official attendance numbers weren't calculated yet, but toy salesman David Dudduck estimated about 10,000 people turned out, far fewer than the 40,000 anticipated visitors.
Even so, vendors said they were still able to reach customers and the show overall was good for business.
For more information visit the Daily Jefferson County Union website here.