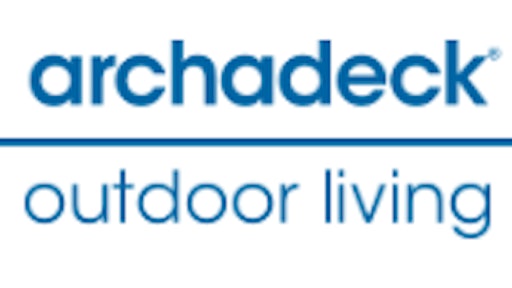 Archadeck Outdoor Living announces the opening of Archadeck of Central Maine. This new Archadeck location is owned and operated by TJ Langerak.
Starting in April 2019, Archadeck of Central Maine will offer outdoor living space design and building services to the following counties: Penobscot, Hancock, Waldo and Kennebec. TJ will custom design and build outdoor living spaces for clients including decks, porches, pergolas, patios and more.
"We are thrilled to have TJ Langerak join the Archadeck family," announced Mike Reeder, Vice President and Brand Leader of Archadeck Outdoor Living. "He has the construction knowledge, leadership experience and passion for excellence that will help him build a successful Archadeck business."
With over 20 years of leadership experience and 6 years in retail of construction aggregates, TJ has a proven history of problem solving ability and operations management with a focus on the excellent customer service. TJ started his career as a laborer for a heavy earth construction company and worked his way up to become a project superintendent where he was responsible for production and sales of aggregates and managed all aspects of aggregates operations. TJ has hundreds of professional development hours with Fails Management Institute and holds several industry certifications including OSHA 30 Hour, Hazardous Material Supervisor and MSHA Supervisor. TJ currently lives in Maine with his wife, Shelly, and 13-year-old son, Connor.
"When I found the Archadeck franchise, I knew right away that the brand was a great fit with my experience," explained TJ Langerak. "The Archadeck brand is second-to-none and I knew it was something I wanted to be a part of in this new journey of entrepreneurship."